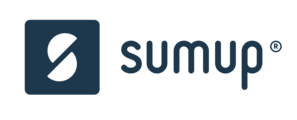 Communications & PR Analyst
Description
SumUpers are inspired by a dream: payments must be so easy, intuitive and cheap that transaction happens and people don't even realize it. Our intuitive, inclusive and innovative payment solutions are the first step towards this world. We are proud of our amazing and challenging working environment.
Excited about building striking payments to empower the world? Join the team!
Our PR team is responsible to care of SumUp´s reputation , increase spontaneous media and generate branded content in order to improve brand awareness
As a PR specialist you will develop the PR strategy for Brazil, integrated with the whole 360 marketing strategy
While in this role, your main responsibilities will be:
Manage PR agency in order to develop and approve releases, guarantee SumUp presence´s inside articles of our business, check results and measure ROI
Train our leaders/ spokesperson to talk to the press
Take 100% of responsibility of our proprietary blog: create and approve content( text, videos, interviews) to generate more visitors and more time spent on the article pages
Hunt special events to generate PR and/or create proprietary events
Integrate PR and content with marketing projects
Turn everything "pr-able", - it means search for PR opportunities in every marketing action or SumUp initiative
Requirements
English and Portuguese are mandatory - you'll be working in a true global company!
Bachelor's degree preferably Public Relations, Journalism, Communications – post graduation is a plus
Experience in managing Pr agencies
Creative, Communicative, hands-on, amazing writing skills, self-starter, problem solving, data driven
Benefits
Empowerment to do great things and the opportunity to leave your mark in a high-growth organisation;
An amazing global team and work environment, that works with passion and purpose to achieve incredible results;
Unique opportunity to innovate and discover big opportunities in a true Startup spirit;
Flexible times, results matter more than the time you arrive or leave the office;
Gympass;
Additional health insurance.
Upload your photo
Please provide an image in PNG, JPG or JPEG format.