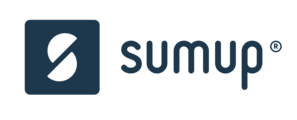 Business Development Associate US
Description
SumUpers are inspired by a dream: payments must be as easy, intuitive and affordable to empower small merchants all over the world. Our intuitive, inclusive and innovative payment solutions are the first steps towards this world.
We are proud of our amazing and challenging work environment, our multinational teams, the enthusiasm and passion that everyone at SumUp has. Why? Because we do things differently. With more than 1,000 enthusiastic employees from more than 30 nations around the globe, who all come together to offer our merchants the best product and service. If you're looking for a chance to participate and contribute your ideas, this is the right place for you. We are planning on doing something big and are looking for motivated and creative people to tackle things.
Our SumUp office in Colorado is now hiring for the position of Business Development Associate. If you think that's you, we'd love to receive your application!
Becoming a member of the Business Development Team means joining a group of highly motivated individuals whom you will collaborate with to bolster our strategic merchant base in the United States. This unique position offers personal and professional development, community-building, and an in-depth view into the payment industry. By assisting the communication between Business Development and other departments you'll be exposed to multiple teams at SumUp, such as Marketing, Operations, and Product. As a Business Development Associate US, you will report the US Managing Director and provide support in identifying and managing key accounts, driving profitable merchant acquisition through established partnerships and coordinating process optimization initiatives across teams.
Requirements
Must have completed a Bachelor's in relevant field (communications, business, management, etc.).
This is an entry-level to mid-level management position, but you must be highly motivated and seeking a career in Key Account Management or Business Development.
Business acumen and customer sensibilities - you need the temperament and confidence to communicate with merchants and C-level executives effectively.
You must be able work independently while possessing an entrepreneurial and flexible outlook.
Must have the ability to work collaboratively in groups.
Excellent verbal and written communication skills in English.
Responsibilities
Support the US Managing Director with ongoing initiatives, including lead generation and qualification, attendance of events and meetings, contract negotiation, campaign development and partner on-boarding and management.
Engage with partners and key accounts in the US to solve ongoing challenges and identify growth opportunities.
Own the performance reporting pipeline for partners and deliver concise conclusions based on the data gathered.
Develop and organize the distribution of correspondences comprising of newsletters, e-mails, business proposals, case studies, contracts and partner forms for Business Development - ensure they're delivered on time and with complete accuracy.
Analyze profitability of partners and partner channels in the US.
Spearhead efforts to contact key merchants to drive retention and referral and be the first point of contact for Business Development inquiries in the US.
Manage SumUps Sales Platforms including Amazon, eBay, Etsy and many more.
Keep our partners informed with a monthly newslette
Benefits
Family environment, flat hierarchies, small teams·
Help build the US future of with Europe's fastest growing company (Inc. 5000)
An exciting and highly motivated working environment in downtown Boulder
An international and dynamic team with rapid decision-making processes
Opportunities to further develop within the company
Professional hardware: everyone can use a Mac
Free drinks, fruits, cereals and nuts for everyone
Fun: team events and discounted gym memberships
Health, dental, vision and life insurance
FSA & 401K Retirement Plans
Who are we?
We are the leading mobile point-of-sale (mPOS) company in Europe and South America. We started out 6 years ago and built our payment service from scratch to shake up the industry and wake up the entrepreneur within anyone. We created a unique device that, with the smartphone that's in your pocket, allows small merchants to accept card payments anywhere. Whether our merchants are brewing coffee or fixing cars, we want to make technology that everyone knows how to use. So, our merchants can get on with what they do best. From our paperless onboarding to taking the first payment, we make it easy. Traditional offerings leave out small businesses; we don't. We are open and honest about our pricing and have no hidden fees. Today, hundreds of thousands of small businesses in 33 countries around the world rely on SumUp to get paid. In addition to our original hardware, mobile and web apps we have gone on to develop a suite of APIs and SDKs to integrate SumUp payment into other apps and services.
Why work for us?
We do things differently. We built our own payment solution end-to-end so that we can always offer the best value and service. We know how vital payments are to small business, so we use our technology to solve their problems. We believe in open and transparent communication, not strict rules and hierarchies. If you're looking for the chance to innovate and disrupt the payment industry – join us. We are a team of hardworking, talented people with one goal: to build a better way to get paid. We've got some huge challenges ahead of us, and we need smart, creative people to help us tackle them. If you think you've got what it takes – please apply.
Interested? We're looking forward to your application!
Upload your photo
Please provide an image in PNG, JPG or JPEG format.