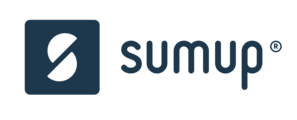 Performance Marketing Specialist
Description
SumUpers are inspired by a dream: payments must be as easy, intuitive and affordable to empower small merchants all over the world. Our intuitive, inclusive and innovative payment solutions are the first steps towards this world.
We are proud of our amazing and challenging work environment, our multinational teams, the enthusiasm and passion that everyone at SumUp has. Why? Because we do things differently. With more than 1000 enthusiastic employees from more than 30 nations around the globe, all come together to offer our merchants the best product and service. If you're looking for a chance to participate and contribute your ideas, this is the right place for you. We are planning on doing something big and are looking for motivated and creative people to tackle things.
Our SumUp office in Colorado is now hiring for the position of Performance Marketing Specialist. If you think that's you, we'd love to receive your application!
Description
You will develop a vision for a marketing infrastructure focused on data, analytics and insights for the US Market based on the knowledge we have gained in the past 6 years in our major markets. You will be the owner of this vision and executor of the US roadmap.


Partner with the Global Marketing leadership to execute a strong marketing performance
Drive ongoing improvements by identifying insights from the data
Develop and execute a customer targeting strategy by analyzing our customer and prospect databases
Own and derive business insights from marketing analytics
Manage internal and external resources to execute the data, analytics and reporting requirements of all Marketing functions
Develop in-depth demand metrics including multi-touch, cost-per-lead, velocity and related lead generation analytics
Work with Global teams and incorporate Marketing data into our global BI infrastructure
Proactively develop ideas for new customer acquisition campaigns
Help manage individual campaigns on Facebook, Instagram Google Ad Words or other ad networks
Analyze performance data from online campaigns based on reports supplied by BI and data provided by the tools we use
Coordinate tasks with supporting teams from Design, Product and Business Intelligence
Monitor media planning and buying activities
Participate on the creation of our media campaigns and launching of new markets by researching industry data and identifying market potential
Coordinate with agencies, if any, and media providers, making sure all media channels run as planned, having the highest impact possible
Requirements
Excellent analytical skills and enthusiasm for data
Self-driven, self-motivated individual
Bachelor's/Master's degree in Business, Marketing, Engineering, Math or related areas
Experience in Marketing ideally gained experience in startups
Proven experience working on large scale project management
Proven track record of managing large marketing budgets
Analytic skills, able to take decisions based on data and analysis for strategic planning
Excellent negotiator, oriented to results and accomplishments
Responsible for the planning and execution of campaigns that require accomplished return on investment
Ability to set individual priorities, work independently, with a hands-on mentality
Knowledge and prior usage of tools like Facebook Ad Manager, AdWords, Taboola, Outbrain
Proven track record of creating improved business results through analytics, data and insights
Experience with managing and reporting on campaigns and activities in a B2B environment
Experience with marketing automation, testing and optimization and segmentation technologies
Our product is already in the market and we are the leader in Europe and Brazil, this this is a unique opportunity to write the success story for the US. Therefore, US market specific knowledge is a must
Ability and motivation to make our product as successful in the US as it is in other markets
Benefits
Family environment, flat hierarchies, small teams
An exciting and highly motivated working environment in downtown Boulder
An international and dynamic team with rapid decision-making processes
Opportunities to further develop within the company
Professional hardware: everyone can use a Mac
Free drinks, fruits, cereals and nuts for everyone
Fun: team events and discounted gym memberships
Health, dental, vision and life insurance
FSA & 401K Retirement Plans
Who are we?
We are the leading mobile point-of-sale (mPOS) company in Europe and South America. We started out 6 years ago and built our payment service from scratch to shake up the industry and wake up the entrepreneur within anyone. We created a unique device that, with the smartphone that's in your pocket, allows small merchants to accept card payments anywhere. Whether our merchants are brewing coffee or fixing cars, we want to make technology that everyone knows how to use. So, our merchants can get on with what they do best. From our paperless onboarding to taking the first payment, we make it easy. Traditional offerings leave out small businesses; we don't. We are open and honest about our pricing and have no hidden fees. Today, hundreds of thousands of small businesses in 31 countries around the world rely on SumUp to get paid. In addition to our original hardware, mobile and web apps we have gone on to develop a suite of APIs and SDKs to integrate SumUp payment into other apps and services.
Why work for us?
We do things differently. We built our own payment solution end-to-end so that we can always offer the best value and service. We know how vital payment is to small business, so we use our technology to solve their problems. We believe in open and transparent communication, not strict rules and hierarchies. If you're looking for the chance to innovate and disrupt the payment industry – join us. We are a team of hardworking, talented people with one goal: to build a better way to get paid. We've got some huge challenges ahead of us, and we need smart, creative people to help us tackle them. If you think you've got what it takes – please apply.
Interested? We're looking forward to your application!
Upload your photo
Please provide an image in PNG, JPG or JPEG format.