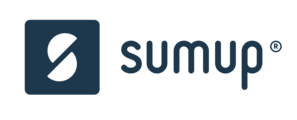 Description
SumUpers are inspired by a dream: payments must be so easy, intuitive and cheap that transaction happens and people don't even realize it. Our intuitive, inclusive and innovative payment solutions are the first step towards this world. We are proud of our amazing and challenging working environment.
Excited about building striking payments to empower the world? Join the team!

Our SumUp office in São Paulo is now hiring for the position of Accounting Analyst!
Here is a flavor of your day-to-day job:
Keep up to date reconciliations so that the monthly closing could be done timely
Create and manage the documentation (spreadsheets, reports, reconciliations etc) that will support the accounting records
Proactive interactions with the other departments in order to receive accurate and timely information
Prepare the financial reports that will be helpful to our business decisions analysis and ours investors needs
Requirements
Hands-on: not afraid to get your hands dirty and help other areas to develop their controls and processes
Are an undergraduate student of accounting with one or less years to graduation or recently graduated
2+ years of work experience in accounting
Ethics and absolute aversion to "shortcuts"
Advanced English: you'll be part of a truly global organization
Analytical and fast learning skills to work in a quick changing environment
Get excited with the entrepreneurial, fast-paced, high-responsibility atmosphere of a growing fintech
Benefits
Empowerment to do great things & leave your mark in a high-growth organization
Unique opportunity to develop the accounting department in a Fintech, direct impacting its core-business
Rewarding compensation
An amazing team and work-environment, that works with purpose and high-output
Upload your photo
Please provide an image in PNG, JPG or JPEG format.