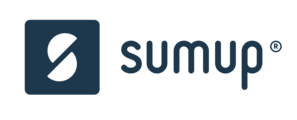 Description
SumUpers are inspired by a dream: payments must be so easy, intuitive and cheap that transaction happens and people don't even realize it. Our intuitive, inclusive and innovative payment solutions are the first step towards this world. We are proud of our amazing and challenging working environment.
Excited about building striking payments to empower the world? Join the team!
As our Financial Intern you'll be part of our accounts payable routines, analyze invoices and input them on the system, issue and collect withholding tax, analyze sales reps and affiliates commissioning notes, as well as their respective report and assist and work on daily processes improvements.

Requirements
Have strong knowledge about Microsoft Excel
Hands-on: not afraid to get your hands dirty and help other areas to develop their controls and processes
Currently in the second or third year of your Accounting or Financial degree
Demonstrate a strong work ethic, including an absolute aversion to "shortcuts"
English as you'll be part of a truly global organization
Analytical and fast-learning skills to work in an ever-changing environment
Get excited with the entrepreneurial, fast-paced, high-responsibility atmosphere of a growing Fintech!
Benefits
Empowerment to do great things and leave your mark in a high-growth organization
Unique opportunity to develop the financial department in a Fintech, and to directly impact its core business
Rewarding compensation
An amazing team and work environment, which works with purpose