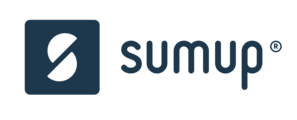 Quality Assurance Engineer
Description
Our SumUp office in Berlin is currently hiring for the position(s) of Quality Assurance Engineer.
The Job
We are looking for experienced and highly motivated Quality Assurance Engineers with passion for quality. You will work in a dynamic and professional environment and will have the chance to contribute to various applications that make our product unique.
TASKS
Work in IT department of professionals situated in 3 different locations across the globe.
Perform acceptance, functional, regression and exploratory testing on the SumUp platform. Take care of manual, automation tests and investigate production issues.
Ensure quality of client-server based system on Web and mobile devices.
Be part of feature-focused agile teams where the full cycle of development process is accomplished, from planning and development to release and verification on the production environment.
Read remote system logs.
Create test plans, test documentation and manuals.
Work in a dynamic development life cycle – releases every week.
Commit to a proactive approach within the team. Communicate and collaborate with colleagues within and outside of the Software Department to deliver best value.
Requirements
3+ years of experience in a professional software development environment
Strong technical orientation.
Attention to detail, passion for quality and its improvement.
Analytic and problem solving skills.
Experience with payments systems is a plus.
Experience with high availability systems is a plus.
Knowledge of financial systems and card payments would be an advantage.
Soft skills required:
Analytical and user-experience thinking. Attention to detail is the base of the job.
Proven ability of troubleshooting and investigation techniques.
Pragmatic with a strong focus on delivery of business value.
Open-minded and willing to learn new technologies.
Flexible and open to change.
Planning and organization: strong time management and organizational skills, ability to prioritize own tasks.
Target-driven (including resilience and stress management) and ability to remain focused on goals even when under pressure and maintain an effective work pace despite challenges.
Enthusiastic, dedicated and willing to learn.
Benefits
Flat hierarchies and the opportunity to have an impact, irrespective of your job description.
Convenient location in the heart of Mitte at U-Bahn Oranienburger Tor.
All the startup swag you expect: kicker table, table tennis, beer in the fridge, and more!
Our office has a strong sense of community; we get together regularly for brunches, cocktail nights, soccer, and yoga.
Our team comes from 30 different countries creating a fun, international environment.
If you want to know what it's like to work at SumUp, check out our careers page at https://sumup.com/careers.
We are looking forward to receiving your application.
About us
We are the leading mobile point-of-sale (mPOS) company in Europe. We started out 5 years ago and built our payment service from scratch to shake up the industry and wake up the entrepreneur within anyone. We created a unique device that, with the smartphone that's in your pocket, allows small merchants to accept card payments anywhere. Whether our merchants are brewing coffee or fixing cars, we want to make technology that everyone knows how to use. That way our merchants can focus on what they do best. From our paperless onboarding to taking the first payment, we make it easy. Traditional offerings leave out small businesses, we don't. We are open and honest about our pricing and have no hidden fees.
Today, hundreds of thousands of small businesses in 31 countries around the world rely on SumUp to get paid. In addition to our original hardware, mobile and web apps we have gone on to develop a suite of APIs and SDKs to integrate SumUp payment into other apps and services.
Why work for us?
We do things differently. We build our own payment solution end-to-end so that we can always offer the best value and service. We know how vital payment is to small businesses, so we use our technology to solve their problems. We believe in open and transparent communication, not strict rules and hierarchies. We are a team of hardworking, talented people with one goal: to build a better way to get paid. We've got some huge challenges ahead of us, and we need smart, creative people to help us tackle them. If you think you've got what it takes—join us.