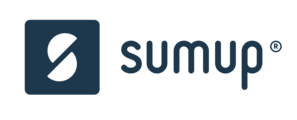 Information Security Analyst
Description
SumUpers are inspired by a dream: payments must be so easy, intuitive and cheap that transaction happens and people don't even realize it. Our intuitive, inclusive and innovative payment solutions are the first step towards this world. We are proud of our amazing and challenging working environment. Excited about building striking payments to empower the world? Join the team!

The Job
We are looking for an experienced and passionate Information Security Analyst to help continuously improve and maintain the security of our global card payments business at our SumUp office in São Paulo, Brazil. You will work closely with our group Information Security Officer, defining our security strategy across all areas and throughout the SumUp group. With a main focus on our São Paulo office you will bring the state of security to a next level. In addition, you will benefit from and contribute to SumUp's creative and entrepreneurial culture.
Requirements
Successfully completed your studies in Computer Science or an equivalent qualification
4+ years of professional experience in Computer Science with 3+ years in an Information Security related area
Hold a certified professional education; CISSP or similar is preferred
Experience in Payment Card Industry (PCI) security standards preferred
Passionate and excited to tackle new challenges every day
Fluent in Portuguese and English is mandatory - you are gonna work in a Global team!
RESPONSIBILITIES


Assist in the definition and implementation of standards in the area of IT Security on a group wide level
Perform reviews and analyse access, protection and maintenance controls of information systems and provide recommended remediation strategies
Strengthen our systems and infrastructure security by doing risk assessments and helping with remediation strategies
Maintain compliance to Payment Card Industry (PCI) security standards
Be part of audit activities for internal and external audits
Enhance incident response and disaster recovery procedures
Improve information handling procedures and provide awareness trainings
Work with other departments to enhance the understanding of security issues and discuss solutions with them
Benefits
Empowerment to do great things and leave your mark in a high-growth organization
An amazing team and work environment, that works with passion and purpose to achieve incredible results
Rewarding compensation
Flexible times as we believe results matter more than the time you arrive or leave the office
Please send us your CV in English.
ABOUT US
We are the leading mobile point-of-sale (mPOS) company in Europe and Brazil. We started out 6 years ago and built our payment service from scratch to shake up the industry and wake up the entrepreneur within anyone. We created a unique device that, with the smartphone that's in your pocket, allows small merchants to accept card payments anywhere. Whether our merchants are brewing coffee or fixing cars, we want to make technology that everyone knows how to use. So our merchants can get on with what they do best. From our paperless onboarding to taking the first payment, we make it easy. Traditional offerings leave out small businesses, we don't. We are open and honest about our pricing and have no hidden fees.
Today, hundreds of thousands of small businesses in 31 countries around the world rely on SumUp to get paid. In addition to our original hardware, mobile and web apps we have gone on to develop a suite of APIs and SDKs to integrate SumUp payment into other apps and services.


WHY WORK FOR US?
We do things differently. We build our own payment solution end-to-end so that we can always offer the best value and service. We know how vital payment is to small businesses, so we use our technology to solve their problems. We believe in open and transparent communication, not strict rules and hierarchies. We are a team of hardworking, talented people with one goal: to build a better way to get paid. We've got some huge challenges ahead of us, and we need smart, creative people to help us tackle them. If you think you've got what it takes—join us.