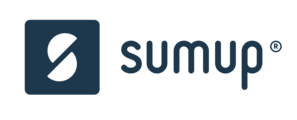 Sales Coordinator/Manager Brazil (SumUp Consultants)
Description
SumUpers are inspired by a dream: payments must be so easy, intuitive and cheap that transaction happens and people don't even realize it. Our intuitive, inclusive and innovative payment solutions are the first step towards this world. We are proud of our amazing and challenging working environment. Excited about building striking payments to empower the world? Join the team!


The Job

Our SumUp office in São Paulo is looking for an enthusiastic Coordinator for our sales representative team (we call them SumUp Consultants), and you will be leading Brazil's next largest sales force in the fintech industry.
You are going to be the key driver to establish a field sales team that is growing to more than 1000 active salesmen/women. You will be: (1) defining how are we engaging with our Sales Force on a daily basis to achieve results no one has ever reached in the industry; (2) developing new sales strategies and team structure; and, coaching our internal team to empower SumUp Consultants.

While in this role, your main responsibilities will be to:
Hire, develop and lead the account/channel managers' team;
Assure productivity growth for our Representatives;
Push for sales, create urgency, and establish individual sales targets;
Evaluate performance and monitor sales KPIs;
Develop strategies for sales and marketing;
Requirements
You'll fit perfectly to our team if you:
Have solid experience in sales (desired 5+ years), and in building high performing teams;
Have analytical abilities with a pragmatic and strong "nose for value" & business judgement: we believe in managing sales with numbers ⇒ sales are made of analytics and process - not just talk ;)
Are proactive and energetic - daily pushing sales and interacting a large sales organization;
Are able to lead and inspire people toward a common goal
Benefits
Why SumUp:
Empowerment to do great things and the opportunity to leave your mark in a high-growth organization;
An amazing team and work environment, that works with passion and purpose to achieve incredible results;
Unique opportunity to have real time feedback from the market and have an amazing work-environment and an awesome team that works with passion, purpose and high-output;
Flexible times, results matter more than the time you arrive or leave the office;
Additional health insurance.

SumUp is an Equal Employment Opportunity employer that proudly pursues and hires a diverse workforce. SumUp does not make hiring or employment decisions on the basis of race, color, religion or religious belief, ethnic or national origin, nationality, sex, gender, gender identity, sexual orientation, disability, age or any other basis protected by applicable laws or prohibited by Company policy. SumUp also strives for a healthy and safe workplace and strictly prohibits harassment of any kind.