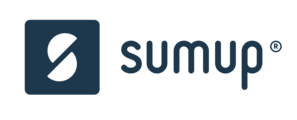 Description
SumUpers are inspired by a dream: payments must be so easy, intuitive and cheap that transaction happens and people don't even realize it. Our intuitive, inclusive and innovative payment solutions are the first step towards this world. We are proud of our amazing and challenging working environment.
Excited about building striking payments to empower the world? Join the team!
THE JOB
Payments is the true core of what we do. This area ensures that our merchants receive the value of their transactions within the promised schedule so that they can keep on investing on their business and personal needs. So Payments is about ensuring that our merchants can trust on us - every single day.
As our Payments Sr. Analyst, you'll play a decisive role in improving, maintaining and fixing core engines of our Payments service. Are you up for the challenge? If so, here is a flavor of what is waiting for you:
Close interactions internally with our global IT and BI teams and externally with acquirers and banks to deeply understand the payments flow and be able to track every single penny of the business
Data crunching will be a great part of your day. You'll go from build transaction and payments macro controls, up to digging into an specific transaction instalment to debug a mismatch
Build the consolidated views that will enable the directors and accountants to easily examine the money flow
Develop and implement world class Payments solutions
Requirements
You must be fluent in Portuguese and English - you'll be part of a truly global organization!
Numbers are some of your best friends - you are fast and accurate in your math and you enjoy doing calculus!
Excel ninja-level skills and analytical capabilities are pivotal (SQL is a plus). You are comfortable working with vast amount of data, creating advanced spreadsheets and coming up with conclusions/recommendations
You are meticulous, responsible, organized and pragmatic. Within Payments, we face multiple challenges everyday and expect you to focus where it matters the most. Having a consistent and down-to-earth approach is vital for your success in this role
You are a fast-learner and self-starter. You'll be working in a startup environment: be prepared to run things outside of your scope and do not expect us to have all answers you need
Experience in Payments is not mandatory, but we will expect you to have 3+ years experience in a job position with similar challenges, like being responsible for a highly critical task with direct impact on business results, handling tough challenges on a daily basis, having to exercise your brainpower every day in a fast-paced environment
Availability to start immediately
THE RECRUITING PROCESS
Stage 1 - Recruiter phone screening. After submitting your application, one of our recruiters will reach out to explain details of the position and collect more information about you
Stage 2 - Excel test. You will receive a task to be completed on Excel. The goal here is to check how advanced your skills are in this tool
Stage 3 - Middle management evaluation. You will be interviewed by 2 people from the middle management group. Both interviews are usually scheduled on the same day. They will want to know more about your experiences, motivation to join SumUp and problem solving skills (each interviewer will present a business case for you to solve during the interview)
Stage 4 - Leadership evaluation. You will be interviewed by our Head of Payments and by another member of the local board. They will evaluate your general fitness to SumUp's culture and values. You can also be requested to solve a business case during these interviews.
Benefits
Empowerment to do great things and the opportunity to leave your mark in a high-growth organization
An amazing team and work environment, that works with passion and purpose to achieve incredible results
Nice and flexible working times
Health insurance
Dental insurance optional
Parking spot or transport voucher
Food voucher
Life insurance
Gympass