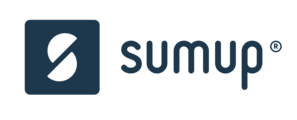 Description
SumUpers are inspired by a dream: payments must be so easy, intuitive and cheap that transaction happens and people don't even realize it. Our intuitive, inclusive and innovative payment solutions are the first step towards this world. We are proud of our amazing and challenging working environment. Excited about building striking payments to empower the world? Join the team!
Our SumUp office in São Paulo is now hiring for the position of Risk & Fraud Intern!

As part of the team, you'll play a decisive role in analysing, improving, maintaining and automating core engines of our processes.
Are you up for the challenge? If so, here is a flavor of what is awaiting for you:

Analyse behavior and patterns, to understand and find which transactions are real, and if there could be a fraud or not;
Optimize processes, monitor KPIs, and be part of the area's strategic planning;
Develop and implement automations, reports and analysis to support the area's decisions.
Requirements
You will fit perfectly into our team if:
You speak both Portuguese and English fluently - Spanish is a plus;
Your excel and analytical competences are developed - SQL & VBA are an add on;
You are a fast-learner and self-starter - be prepared to run things in an fast paced start-up environment;
Are able to take business decisions with a structured thinking - you'll be in a high-responsibility atmosphere;
Ideally, you are in your 4th or 5th year at university;
You are available to work 30 hours per week and to start immediately.
Benefits
Why SumUp:
Empowerment to do great things and the opportunity to leave your mark in a high-growth organization;
An amazing team and work environment, that works with passion and purpose to achieve incredible results;
Flexible times, results matter more than the time you arrive or leave the office;
Additional health insurance.
SumUp is an Equal Employment Opportunity employer that proudly pursues and hires a diverse workforce. SumUp does not make hiring or employment decisions on the basis of race, color, religion or religious belief, ethnic or national origin, nationality, sex, gender, gender identity, sexual orientation, disability, age or any other basis protected by applicable laws or prohibited by Company policy. SumUp also strives for a healthy and safe workplace and strictly prohibits harassment of any kind.