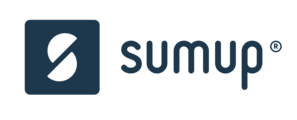 Head of Sales and Partnerships
Description
About us
We are the leading mobile point-of-sale (mPOS) company in Europe. We started out 5 years ago and built our payment service from scratch to shake up the industry and wake up the entrepreneur within anyone. We created a unique device that with the smartphone that's in your pocket, allows small merchants to accept card payments anywhere. Whether our merchants are brewing coffee or fixing cars, we want to make technology that everyone knows how to use. So our merchants can get on with what they do best. From our paperless onboarding to taking the first payment, we make it easy. Traditional offerings leave out small businesses, we don't. We are open and honest about our pricing and have no hidden fees.
Today, hundreds of thousands of small businesses in 30 countries around the world rely on SumUp to get paid. In addition to our original hardware, mobile and web apps we have gone on to develop a suite of APIs and SDKs to integrate SumUp payment into other apps and services.
Why work for us?
We do things differently. We build our own payment solution end-to-end so that we can always offer the best value & service. We know how vital payment is to small business, so we use our technology to solve their problems. We believe in open and transparent communication, not strict rules and hierarchies. If you're looking for the chance to innovate, and disrupt the payment industry – join us. We are a team of hardworking, talented people with one goal: to build a better way to get paid. We've got some huge challenges ahead of us, and we need smart, creative people to help us tackle them. If you think you've got what it takes - join us.
The job
You will lead a multinational team of business development managers located mainly in Berlin but also in various other countries. You will represent SumUp at conferences in front of C-Levels from our various partners and will be expected to sign the largest deals yourself. However, the majority of your role will be focused on defining the partnership sales strategy, set and monitor targets for the team and work on defining and improving processes impacting the Sales and Partnerships team with various departments.
In your new role, you will:
Be responsible for originating and closing large partnerships aiming to acquire customers for SumUp in a scalable and profitable way
Set targets and be accountable for the performance of the team which will ultimately define additional hiring needs
Ensure positive ROI for partnership channels and report results to the senior management team
Review and build processes for the team's interactions with other departments including CRM, Marketing, Finance and Legal
Manage the budget and investment in any of SumUp's existing partnership channels: Referral, Integration and Corporate partners
Explore and set up new sales channels where you'll be responsible for the full cycle from scoping to piloting and scaling
Manage people with different levels of experience (from 2 to 20 years) from 6+ different nationalities
Represent SumUp at international conferences and events
Report to CEO Europe
Requirements
What we are looking for in a new colleague:
4+ years business development or sales experience or corresponding success and knowledge of Fintech industry
Experience in working on partnership development in the Fintech, eCommerce or other start-up environment
Will to recruit and lead a sales team.
Process driven with ability to break down complex problems and optimise them with technology
Strong negotiation skills, trustworthiness and creativity
Excellent presentation and language skills (verbally and written) in English, other languages a plus
Senior personality – someone who is comfortable communicating with and convincing C-level business partners with a proven track record
Experience in managing cross-cultural teams, comfortable in solving conflicts and working across different departments
Ability and willingness to travel
Positive and can-do attitude
Benefits
Flat hierarchies and the opportunity to have an impact, irrespective of your job description.
Convenient location in the heart of Berlin at Alexanderplatz
Our office has a strong sense of community; we get together regularly for brunches, cocktail nights, football, and yoga.
Our team comes from 30 different countries creating a fun, international environment.
Kicker table, beer in the fridge, German classes, and yoga in the yard + many, many more perks