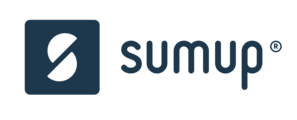 Senior Data Engineer (m/f)
Description
Sumup is a successful and fast growing company that operates in many countries and empowers merchants to accept card payments in an easy and convenient way and wake up the entrepreneur within anyone. At the beginning of 2018 we were named the fastest growing company in Europe and we won't stop there. Already we operate in over 30 countries, with new countries added every year on our path to become the first global card acceptance company in the world. With offices in Europe, North- and South-America we have a great multicultural and diverse atmosphere, a productive environment and great collaboration.
We develop hard- and software, which allows small merchants to accept card payments anywhere. Whether our merchants are brewing coffee or fixing cars, we want to make technology that everyone knows how to use. Therefore our merchants can get on with what they do best. From our paperless onboarding to taking the first payment, we make it easy. Traditional offerings leave out small businesses, we don't. We are open and honest about our pricing and have no hidden fees.
We are currently looking for a Senior Data Engineer, who would help us to build a scalable data platform for analytics and data science applications, and bring new knowledge and experience to the team.
A day in the life of a Data Engineer at SumUp
A normal day in a data engineer's life at Sumup is full of challenging and exciting tasks. Let it start with a warm cup of coffee, be social with colleagues before digging in, or check emails and notifications for the status of ETL jobs and data flows. Solving complex data problems is by nature at the heart of our job. Facing compound business logic when adjusting a measure in an OLAP cube? Search confluence pages or just talk to analysts/operations to solve the puzzle fast. How to improve query performance? How can we synchronize databases in real-time? Strong DevOps skills are always handy, allow you to move fast, and if you get stuck, at Sumup there are always strong sysadmins around the globe willing to give you a hand. You, like the rest of the team, can have a huge impact on the whole company. Adding new data to analytical models or the data platform, optimizing data flows to our CRM system just by 1 minute, – so that we can reach our merchants immediately after her single transaction fails and provide help. Be part of the leading payment provider which offers experience like no other on the market.
To support and grow our merchant base, we also participate in data science and innovation projects, our latest effort here is natural language processing used to classify user generated messages in order to reduce the workload of our support agents. It is the world of data, we have plenty of it and we want to tap into it more and more! What distributed database to use for BI, what infrastructure is powerful and efficient for development and data science – you will have your voice here.
When you work as a data engineer at SumUp, you are relevant. The decisions you take have direct effect on business. The flat organizational structure, collaboration in autonomous squads empower and enable experts for great achievements and personal development. We don't embrace micro-management, but trust our experts to make their own decisions. Learning, experimentation, trial and errors are encouraged and part of everyday life.
Requirements
We do a lot on AWS, using Docker, Kubernetes, Postgres and Redshift. If you can build robust data pipelines with Python, have deep expertise with relational databases such as Postgres, experience in the development of distributed analytical platforms, are responsible and communicative, or if you are simply the smart creative type that wants to become all that and believe you have all it takes - then we will be happy to invite you to explore SumUp :-)
Benefits
Oh, and of course there are the perks like German classes, hackathons, Urban Sports Club membership, yoga lessons, company pension plan, relocation & bureaucracy assistance services, vibrant office space in the heart of Berlin and wide variety of company events.
SumUp is an Equal Employment Opportunity employer that proudly pursues and hires a diverse workforce. SumUp does not make hiring or employment decisions on the basis of race, color, religion or religious belief, ethnic or national origin, nationality, sex, gender, gender identity, sexual orientation, disability, age or any other basis protected by applicable laws or prohibited by Company policy. SumUp also strives for a healthy and safe workplace and strictly prohibits harassment of any kind.