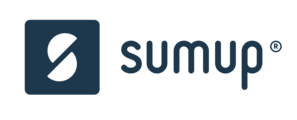 Description
As our Database DevOps Engineer you will engage our infrastructure team globally to ensure database availability in our fast growing business.

TASKS
Ensure availability of Production, BI and Development database systems
Research, analyze and implement new technology solutions for infrastructure
Closely work with the development and BI team to improve rollout and deployment of new installations to facilitate our rapid and constant growth
Automate, automate and automate...
Requirements
5+ years experience with database administration on Linux
Hands-on scripting with shell or Python/Ruby/Perl
English is mandator as you'll be part of a truly global organization
Experience with public and/or private clouds
Experience with monitoring highly available database systems
Experience with automation tools (Ansible, Terraform, Packer, Puppet, Chef or similar)
Experience with NoSQL
It's a plus if you have experience with:
Security standards
PostgreSQL
Apache Kafka
Benefits
Empowerment to do great things and chance to leave your mark on a high-growth organization
Unique opportunity to be part of our global infrastructure team
Rewarding compensation
An amazing team and work environment, that works with passion and purpose to achieve incredible results
Additional health insurance
23 days paid vacation
If you want to know what it's like to work at SumUp, check out our careers page at https://sumup.com/careers.
We are looking forward to receiving your application!
About us
We started SumUp to make payments fast, intuitive and inexpensive so that transactions become "invisible", happening seamlessly in the background. By doing so we empower individuals to sell more, to buy more conveniently and with more choices, ultimately making merchants more successful and driving businesses' economic growth. To get there we build payment solutions that are Intuitive (user-centric), Inclusive (affordable) and Innovative (tech-enabled). We are a team of hardworking, talented people with one goal: build striking payment solutions to empower the world.
We process more than 300 thousand transaction per month, and because of that we are moved by a desire to always create the best solutions. Concurrency, high performance, scalability and high availability are present in our daily routine. To accomplish this challenge, we use tools and languages that most suit any given problem. Therefore, learning fast is one of the most welcome skills for us. In order to deliver the best solutions we'll need the best engineers. Are you up for this challenge? Apply now!