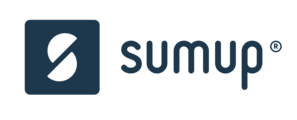 (Senior) Product Manager Logistics
Description
At SumUp, we are driven to empower small businesses across the globe, by reducing their hassle and helping them to succeed. We are aiming to build the first-ever global card acceptance brand. To get there we are putting together an awesome team that is committed to one another and to our customer. You could be our missing link! Help us bring card acceptance to the masses!
Through our boldness, startup mindset, empathy and our love for product, hundreds of thousands of small businesses in over 31 countries around the world rely on SumUp to get paid. We value entrepreneurial spirit, fostering creativity and building lasting relationships with our employees. We know that a diverse and inclusive workforce keeps us competitive and provides opportunities for all. We believe that together we can help small businesses grow, lift up societies and sustain our environment.

In this role you will largely contribute to our ambitious company goal of delivering a hassle-free and unique product experience to our merchants by streamlining and optimizing our logistics processes. To achieve this goal you will work day-to-day with a team of engineers and stakeholders and will report directly to our VP Product. You will have the opportunity to rebuild our existing logistics product.

What you'll be doing in this job
- You'll be responsible for rebuilding our logistics and order fulfillment product in a dedicated, highly skilled and cross-functional team to implement user stories into customer features
- You'll identify and assign quarterly KPIs to your team and you will work towards achieving them
- You'll contribute heavily to increase the efficiency of our logistics processes
- You'll study customers' and stakeholders' needs and will translate them into clearly defined product requirements
- You'll research the market, players, competitors and partners to gage insight and build a feature roadmap
- You'll balance new feature development, technical debt payoff, and routine maintenance work with focus on-time to market and functional design
- You will bridge the gap between business, operations and technology and continually build knowledge about current market trends and technologies.
- You'll manage internal and external stakeholders within our three major locations Sofia, Sao Paulo and Berlin
Requirements
- You have extensive experience working as a Product Manager
- You have a university degree or similar qualifications
- You've preferably gained experience within ecommerce logistics, order fulfillment or supply chain management processes
- You have strong analytical skills and provide vast product and/or technical knowledge
- You are able to come up with ways to discover features and validate them early
- You have a solid background in working with cross functional teams
- You have experience in incremental software development with focus on fast product delivery
- You are able to balance qualitative and quantitative insights to make the right decision
- You are fluent in English - you'll be part of a truly global company!
Benefits
- Budget for attending conferences and advancing your career. We encourage you to speak at conferences and give talks!
- Semi-annual off-sites, where the tech teams from Berlin, Sofia, and São Paulo gather together. In the past we've gone to Bulgaria and Greece and a castle in the German countryside
- We have a close, welcoming and international community (40+ different countries). We get together regularly for brunches, football, office parties, German classes, and yoga
SumUp is an Equal Employment Opportunity employer that proudly pursues and hires a diverse workforce. SumUp does not make hiring or employment decisions on the basis of race, color, religion or religious belief, ethnic or national origin, nationality, sex, gender, gender identity, sexual orientation, disability, age or any other basis protected by applicable laws or prohibited by Company policy. SumUp also strives for a healthy and safe workplace and strictly prohibits harassment of any kind.