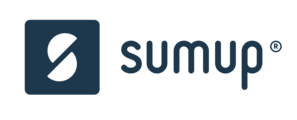 Global Talent Acquisition Specialist
Description
Our SumUp office in São Paulo is currently hiring for the position of Talent Acquisition Specialist
TASKS
You will drive the end-to-end selection process (screening, phone interviews, offers, negotiations) and you make accountable hiring decisions together with the business.
You will join a global recruiting team that is dedicated to hiring top talent in the most innovative ways. You will add value by leveraging current trends in active sourcing and recruiting while recommending and driving improvements that impact local pipeline areas.
Get involved with employer branding efforts.
In addition, you'll be engaged in various projects for the continuous optimization and further development of the team.
Improve candidate experience and increase diversity in the company.
Perform pre-screening calls to analyze applicants' abilities
Interview candidates combining various methods (e.g. structured interviews, technical assessments and behavioural questions)
Participate in conferences and meetups to network with professionals
Requirements
Fluent English is mandatory, as you will be working in an international team.
6+ years of corporate and/or search firm recruiting experience, you should know your stuff!
Technical expertise with an ability to understand and explain job requirements
Familiarity with Applicant Tracking Systems and resume databases
Solid knowledge of sourcing techniques (e.g. social media recruiting and Boolean search)
International working experience and a global mindset.
Passionate about recruiting and technology, entrepreneurial spirit, easy-going, business and results-oriented.
Benefits
Empowerment to do great things and the opportunity to leave your mark in a high-growth organization;
An amazing team and work environment, that works with passion and purpose to achieve incredible results;
Nice and flexible working times;
Additional health insurance.

About us

We are the leading mobile point-of-sale (mPOS) company in Europe. We started out 5 years ago and built our payment service from scratch to shake up the industry and wake up the entrepreneur within anyone. We created a unique device that, with the smartphone that's in your pocket, allows small merchants to accept card payments anywhere. Whether our merchants are brewing coffee or fixing cars, we want to make technology that everyone knows how to use. That way our merchants can focus on what they do best. From our paperless onboarding to taking the first payment, we make it easy. Traditional offerings leave out small businesses, we don't. We are open and honest about our pricing and have no hidden fees.
Today, hundreds of thousands of small businesses in 31 countries around the world rely on SumUp to get paid. In addition to our original hardware, mobile and web apps we have gone on to develop a suite of APIs and SDKs to integrate SumUp payment into other apps and services.


Why work for us?
We do things differently. We build our own payment solution end-to-end so that we can always offer the best value and service. We know how vital payment is to small businesses, so we use our technology to solve their problems. We believe in open and transparent communication, not strict rules and hierarchies. We are a team of hardworking, talented people with one goal: to build a better way to get paid. We've got some huge challenges ahead of us, and we need smart, creative people to help us tackle them. If you think you've got what it takes—join us.
If you want to know what it's like to work at SumUp, check out our careers page at https://sumup.com/careers.
We are looking forward to receiving your application.