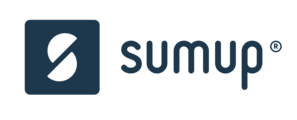 Managing Director Saudi Arabia
Description
Summary about the opportunity
SumUp and NCB are forming a Joint-Venture (JV) to supply a revolutionary mobile point-of-sale (mPOS) solution in Saudi Arabia to support the country's Vision 2030 program. By introducing an mPOS solution hundreds of thousands of small merchants will have access to card acceptance which will greatly reduce the need for cash in the economy and empower small businesses to effectively run their businesses. We are looking for a dynamic professional with an entrepreneurial spirit to take the role as Founder and Managing Director of the newly established entity.
About SumUp
We are a global leading mobile point-of-sale (mPOS) company. We started out in 2011 and built our payment service from scratch to shake up the industry and wake up the entrepreneur within anyone. We created a device that connect with the smartphone that's in your pocket and allows small merchants to accept card payments anywhere. Whether our merchants are brewing coffee or fixing cars, we want to make technology that everyone knows how to use. So, our merchants can get on with what they do best. From our paperless onboarding to taking the first payment, we make it easy. Traditional providers of card acceptance leave out small businesses, we don't. We are open and honest about our pricing and have no hidden fees.
Today, a million small businesses in 31 countries across 3 continents rely on SumUp to get paid. In addition to our original hardware, mobile and web apps we have gone on to develop a suite of APIs and SDKs to integrate SumUp payment into other apps and services.
SumUp's vision is to become a first global card acceptance brand by redefining the industry standards through constant technology-driven innovation. While the payments landscape is undergoing a rapid change driven by innovation in technology and regulation, payments remain very local, one size does not fit all. A perfect payment product is a moving target. We are looking for a self-driven personality who shares our vision to help us build payments infrastructure from the ground up.
Job Description
You will be the Managing Director of the business and report to the Board of the JV. You will effectively be the founder of a company and will be expected to have a wide range of responsibilities including strategic, operational and managerial.
Strategy: You will own the JV's P&L and decide on where resources are spent. You will need to engage with SAMA (the financial regulator) to manage the JV's license, work on creative solutions to innovate processes and report to all stakeholders. You will be expected to define the go-to-market strategy by identifying the right product, acquisition channels and PR activities. You will plan the beta phase and ensure everything is ready to launch the operations, after which you will ensure successful growth to become the leading card acceptance brand in Saudi Arabia.
Operations: While the global SumUp organization will provide many services to the JV, many tasks will be handled locally. You will need to find the best solution for importing and distributing devices in the country. You will be responsible to hire and set-up a local customer service team. You will serve as a liaison between SumUp, NCB and any other local suppliers. With SumUp's and NCB's help, you will be required to think out-of-the-box to revolutionise the way in which merchant services are handled in Saudi Arabia today.
Management: You will be required to hire and build an organisation required to operate locally. Operations, Customer Service and Business Development will be run locally and you will need to manage a growing team of individuals in Riyadh. You will be expected to hire the first candidates yourself, develop individuals and create incentive plans adequate to your employee's needs.
Requirements
Outstanding degree or MBA from a top university.
4-8 years work experience experience in a top-tier consulting firm, Investment Banking, Venture Capital, Private Equity and/or in start-ups
Critical/Analytical thinking as well as communication skills;
Beyond your managerial skills, you have strong structuring and analytical skills with the ability to set up efficient business process and manage a P&L;
You are independent, entrepreneurial and use hands-on approach for problem solving;
You have strong knowledge of the internet and online marketing strategies.
You are drives and ambitious to perform coupled with a desire to learn about the payments industry;
You have international experience;
You have strong Microsoft PowerPoint and Excel skills; as part of the selection process, you will be required to use both
Excellent language skills (verbally and written) in English and Arabic.
Benefits
Opportunity to have an impact and full ownership of an entire market
Create a fun office with state-of-the-art start-up perks
Be part of a global and successful start-up with exposure to a team of 30+ nationalities
Attractive financial package including bonuses
Convenient location in central Riyadh