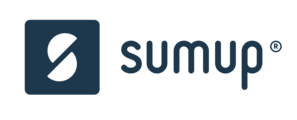 International Expansion Analyst
Description
At SumUp, we are driven to empower small businesses across the globe by de-hassling their lives and helping them to succeed. Our vision as a global FinTech company is to build the first-ever global card acceptance brand, and we are well on our way as small businesses in over 31 countries around the world rely on SumUp to get paid. To get there, we are putting together an awesome team that is committed to one another and to our merchants. You could be our missing link! Help us bring card acceptance to the masses!

Our boldness, startup mindset, empathy and love for product foster a creative environment for our employees. We value an entrepreneurial spirit and seek to build lasting relationships among our employees. We know that a diverse and inclusive workforce keeps us competitive and provides opportunities for all. We believe that together we can help small businesses grow.




At New Ventures, we look at disruptive new technologies and business models which will add incremental value to SumUp's customers and open up entirely new customer segments. We identify new opportunities, evaluate them based on their potential future impact and set them up for success independently of SumUp's core business. Our purpose is to contribute back to SumUp's family of products and services in the future.


As an International Expansion Analyst, you will be one of the early members of an international team that aims at expanding SumUp´s geographical frontiers! You will effectively carry out strategic and operational activities needed to evaluate, select, enter and succeed in new countries in Latin America, Asia and Africa.new markets globally.

What you'll be doing in this position

- You will support the New Ventures Manager (Expansion) in various activities to launch SumUp in new countries

- You will understand the payment industry and how a payment company works in literally every aspect – from strategy to day to day operations

- You will produce action-oriented reports, on topics such as market entry economics, competitive analyses, consumer behavior and recent market developments

- You will help identifying red flags in the markets early on and work together to remove road blocks

- You will support the selection process for the new countries´ core teams, including the CEO and other C-level team members

- You will interact with local stakeholders in the target countries, such as banks, acquirers, sales partners, future merchants and others, to ensure complete alignment and a solid business case

- You will coordinate internal stakeholders in the implementation, and get involved in areas from logistics to technology, from regulation to marketing, in order to build the new operations from the ground up
Requirements
Your Profile
- Business, Economics or Engineering degree
- 1-3 years of total work experience
- Meaningful international experience
- Independent, entrepreneurial and hands-on personality
- Jack-of-all-trades mindset, ready to jump in on any challenge that might arise
- Drive and ambition, and desire to learn about the payments industry
- Fluency in English & Spanish - you'll be part of a truly global company!
Benefits
Why SumUp?
- Flat hierarchies and the opportunity to have an impact, irrespective of your job description
- Convenient location in the heart of Alexanderplatz
- Our office has a strong sense of community; we get together regularly for breakfasts, brunches, soccer, German and yoga lessons
- Our team comes from 40 different countries building a fun, international environment
SumUp is an Equal Employment Opportunity employer that proudly pursues and hires a diverse workforce. SumUp does not make hiring or employment decisions on the basis of race, color, religion or religious belief, ethnic or national origin, nationality, sex, gender, gender identity, sexual orientation, disability, age or any other basis protected by applicable laws or prohibited by Company policy. SumUp also strives for a healthy and safe workplace and strictly prohibits harassment of any kind.