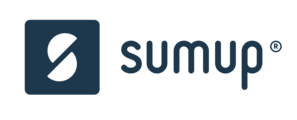 Product Marketing Analyst
Description
Our SumUp office in São Paulo is currently hiring for the position of Product Marketing Analyst!
You will drive the end-to-end process to deliver our products to the market. This means you work with a cross-functional team across sales, marketing, operations, product development and legal. The Product Marketing team is the ultimate responsible for planning, developing and launching the card readers terminals in Brazil.
You will be part of a fast-growing team and will be supporting our main projects related to card readers terminals. To succeed in this role, you need to become an expert in both our customers and our products and smartly connect them with a strong and reliable value proposition.


Responsibilities
Launch our new card readers terminals in the market. You will be responsible for different stages of the launching process, as the application development, for example;
Coordinate with cross-functional teams (product, marketing, logistics, support, sales) to create internal enablement on new product releases and keep existing material fresh and updated;
Negotiate and manage the relationship with different manufacturers and providers in order to allow the execution of the launching plan.
Requirements
Fluency in Portuguese and English are mandatory - you are going to work with global teams;
Minimum 2 years of relevant experience with project or product management - a track record of working at startups is a plus;
Hypothesis-driven person, with outstanding analytical skills. Experience with agile methods and working with development teams are a big plus.
Benefits
Empowerment to do great things and the opportunity to leave your mark in a high-growth organization;
An amazing team and work environment, that works with passion and purpose to achieve incredible results;
Nice and flexible working times;
Additional health insurance.
Transportation voucher or parking space;
Meal voucher;
Gympass;
Optional dental assistance