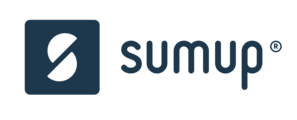 Description
Know more about SumUp

At SumUp, we are driven to empower small businesses across the globe by de-hassling their lives and helping them to succeed. Our vision as a global FinTech company is to build the first-ever global card acceptance brand, and we are well on our way as small businesses in over 31 countries around the world rely on SumUp to get paid. To get there, we are putting together an awesome team that is committed to one another and to our merchants.
Our boldness, startup mindset, empathy and love for product foster a creative environment for our employees. We value an entrepreneurial spirit and seek to build lasting relationships among our employees. We know that a diverse and inclusive workforce keeps us competitive and provides opportunities for all. We believe that together we can help small businesses grow.
Know our Talent Acquisition team

It's such exciting times to be part of SumUp! As part of the global People team, you will help us build one of the best companies to work for in the world. Our mission starts with Talent Acquisition, the team of great people who work hard attract the right talent to SumUp and ensure candidates have an amazing experience while selecting us as their next employer. Here are some facts about us:
Our team is spread around 3 main locations in the world (São Paulo, Berlin and Sofia)
Our members come from 15 different countries around the globe: Brazil, Egypt, India, Pakistan, England, South Africa, Portugal, Netherlands, Germany, Ukraine, Russia, Bulgaria, USA, China, Turkey.
We are to become heavy supporters of the agile transformation at SumUp, mentoring and coaching hiring managers at SumUp to approach their hiring needs in an agile ways

What you'll be doing in this position
You will partner with hiring managers to help them evaluate and structure hiring needs, considering business needs, the state of the job market and local hiring practices
You will drive the entire selection process, from defining the sourcing strategy to negotiating offer terms, for high complexity positions in any of our main locations (Sao Paulo, Berlin or Sofia)
You will add value to our recruiting processes by leveraging current trends in active sourcing and recruiting while recommending and driving improvements that impact local pipeline areas
You'll be engaged in various projects for the continuous optimization and further development of the team and our processes, covering topics that vary from employer branding to candidate assessment, candidate experience, diversity and Talent Acquisition metrics
You'll be one of our experts when it comes to recruiting and talent acquisition - we expect you to mentor, coach and train more junior colleagues in our area
Requirements
Fluent Portuguese and English - you'll be part of a truly global team :)
At least 7 years of experience in end-to-end recruiting processes, with preferred experience both in-house and in agencies - you are confident that no position is impossible to fill and follows through with your promises
Candidates love you, hiring managers/clients consider you to be their ultimate counselor in recruitment matters
Solid knowledge of sourcing techniques - LinkedIn Recruiter, networking events, boolean searches, Slack and StackOverflow are no strangers to you
Solid knowledge of Applicant Tracking Systems and resume databases
Strong interviewing skills - behavioral and technical interviews are part of your daily life, but you're also acquainted with case and puzzle interviews
International experience - you have worked abroad and/or had to fill positions in other countries
True passion about recruiting and technology, entrepreneurial spirit, business acumen and results-oriented.
Benefits
Nice flexible working hours - you make your own schedule and have freedom to align with the team if you want to work from home
Transport voucher or parking space
Meal voucher
Gympass
Healthcare
Optional dental assistance
Convenient location in the heart of Pinheiros (São Paulo), close to the central station and main avenues
SumUp is an Equal Employment Opportunity employer that proudly pursues and hires a diverse workforce. SumUp does not make hiring or employment decisions on the basis of race, color, religion or religious belief, ethnic or national origin, nationality, sex, gender, gender identity, sexual orientation, disability, age or any other basis protected by applicable laws or prohibited by Company policy. SumUp also strives for a healthy and safe workplace and strictly prohibits harassment of any kind.