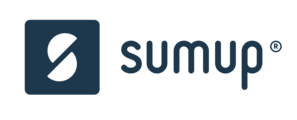 Description
As part of SumUp, you will develop state of the art payment terminals by working closely with our hardware/software/mechanical team, marketing, and manufacturing partners, to envision, beautifully design, and certify for payment and security specifications. In addition, you will contribute to the unique SumUp culture which comprises a group of people that share the same vision.

Tasks
Implement and test Qt GUI applications on an embedded platform
Technical analysis, verification, and validation of the software
Execution of code and architecture reviews to ensure the quality of implemented solutions
Bring your experience to develop software on embedded operation systems and bare-metal systems
Requirements
Minimum 5 years of professional experience in software development
Enthusiastic and experienced using C++ and Qt
Experience with QtQuick/QML and/or Javascript and CSS
A passion for writing clean, readable code, and providing concise documentation when appropriate
Open-minded and willing to learn new technologies
Passionate and excited to tackle new challenges everyday
Fluency in English
Bonus Skills:
Experience with Linux and cross-compiling Qt for embedded Linux devicesKnowledge of financial systems and card payments
Experience with touch display software development Experience as a UI or UX designer
Embedded software development experience
Benefits
Budget for attending conferences and advancing your career. We encourage you to speak at conferences and give talks!
Weekly Lunch and Learn session, where the local engineering team exchanges ideas over company-sponsored lunch.
Semi-annual off-sites, where the tech teams from Berlin, Sofia, and São Paulo gather together. In the past we've gone to Bulgaria and Greece and a castle in the German countryside.
We have a close, welcoming and international community. Our team comes from 24 different countries creating a fun, international environment. We get together regularly for brunches, cocktail nights, football, office parties, German classes, and yoga.
All the startup swag you expect: kicker table, unlimited coffee, and a shiny MacBook Pro.
About us
We are the leading mobile point-of-sale (mPOS) company in Europe. We started out 6 years ago and built our payment service from scratch to shake up the industry and wake up the entrepreneur within anyone. We created a unique device that with the smartphone that's in your pocket, allows small merchants to accept card payments anywhere. Whether our merchants are brewing coffee or fixing cars, we want to make technology that everyone knows how to use. So our merchants can get on with what they do best. From our paperless onboarding to taking the first payment, we make it easy. Traditional offerings leave out small businesses, we don't. We are open and honest about our pricing and have no hidden fees.


Today, hundreds of thousands of small businesses in 32 countries around the world rely on SumUp to get paid. In addition to our original hardware, mobile and web apps we have gone on to develop a suite of APIs and SDKs to integrate SumUp payment into other apps and services.


Why work for us?
We do things differently. We build our own payment solution end-to-end so that we can always offer the best value & service. We know how vital payment is to small business, so we use our technology to solve their problems. We believe in open and transparent communication, not strict rules and hierarchies. If you're looking for the chance to innovate, and disrupt the payment industry – join us. We are a team of hardworking, talented people with one goal: to build a better way to get paid. We've got some huge challenges ahead of us, and we need smart, creative people to help us tackle them. If you think you've got what it takes - join us.