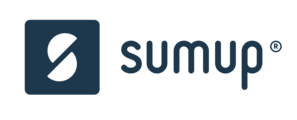 Description
SumUpers are inspired by a dream: payments must be so easy, intuitive and cheap that transaction happens and people don't even realize it. Our intuitive, inclusive and innovative payment solutions are the first step towards this world. We are proud of our amazing and challenging working environment.
The SumUp office in São Paulo is now hiring for the position of Communications Manager!
In this role, you will be responsible for create, start or react on industry-related debates (become a recognized stakeholders); communicate business model outside SumUp to local stakeholders, media and opinion makers; and you will responsible for managing social media and social listening for the brand.

Requirements
You will fit in perfectly to our team if:
You speak Portuguese and English - you'll be working in a global environment!
Outgoing and well connected to journalists and media vehicles;
Passionate and outspoken;
Strong opinion - with reason - about our industry;
Urgency attitude to react on relevant news/debates - get fast response.

Objectives:
Define the DNA of the company (when it comes to PR)

Who we are / What defines SumUp / Makes SumUp unique
Where we are

Where we want to be

Communicate business model outside SumUp to local stakeholders, media and opinion makers
Build company DNA to the community (merchants, consumers, investors, business & industry partners leveraging their brand value, etc)
Identify events where SumUp can have a key role

Be present in topics involving our industry or business
Map and participate of awards, prizes, competitions, rankings, etc
Create new stories to the media
Understands social media and social listening

React on social listenings
Assist on ToV implementation

It will be a plus if:
You speak Spanish;
You have experience in payments companies.
Benefits
Why SumUp?
Empowerment to do great things and the opportunity to leave your mark in a high-growth organization;
An amazing team and work environment, that works with passion and purpose to achieve incredible results;
Nice and flexible working times;
Additional health insurance.