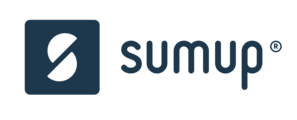 Head of Product Marketing
Description
At SumUp, we are driven to empower small businesses across the globe by de-hassling their lives and helping them to succeed. Our vision as a global FinTech company is to build the first-ever global card acceptance brand, and we are well on our way as small businesses in over 31 countries around the world rely on SumUp to get paid. To get there, we are putting together an awesome team that is committed to one another and to our merchants. You could be our missing link! Help us bring card acceptance to the masses!
Our boldness, startup mindset, empathy and love for product foster a creative environment for our employees. We value an entrepreneurial spirit and seek to build lasting relationships among our employees. We know that a diverse and inclusive workforce keeps us competitive and provides opportunities for all. We believe that together we can help small businesses grow.
SumUp's Marketing team is composed by two main pillars. The first includes Public Relations, Brand and Product Marketing, the guardians of SumUp's corporate identity and product branding. The goal of this pillar is to make SumUp's brand known to the world and empower our teams to become true ambassadors of our products and company. The second pillar, Acquisition, has the goal to acquire new merchants and increase SumUp's net revenue worldwide. This goal is achieved through strategically placed and creatively designed online and offline marketing campaigns.
What you'll be doing in this job
You'll develop SumUp's multi-product Marketing strategy
You'll define the business value and merchant value proposition of new products and features to develop a messaging, pricing and product positioning that clearly articulates the value of SumUp's products
You'll set up the processes to drive and execute go-to-market strategies in more than 25 markets in close collaboration with various stakeholders throughout the company
You'll work in close collaboration with Product Owners, Hardware, Online Marketing, Brand Marketing and Content Marketing
You'll develop a deep understanding of SumUp's products and develop effective ways to pass on your knowledge to the rest of the marketing organisation
You will research and analyze market trends, competitor offerings as well as customer preferences
You'll overlook all marketing materials related to SumUp's products such as packaging, manuals, fact sheets, product descriptions, etc.
You will build a talented Product Marketing team from scratch
You will report directly to the VP Marketing of Europe
Requirements
Your Profile
You have a proven track record of successfully leading Product Marketing efforts for least 5 years in a global (tech) company
You have a University degree, preferably in Business Studies, Engineering or Marketing
You have the ability to motivate and influence people at all levels across a broad variety of teams and job functions
You have exceptional verbal and written language skills (fluency in English is a must, other European languages preferable)
You are a strong team player with the ability to lead and build a team, set the vision, and drive execution
You bring experience working with cross-functional teams to gather technical details and develop suitable content
You have a strategic mindset and are passionate about technology and our merchants
Experience in UI / UX and conversion optimization is a plus
Benefits
Flat hierarchies and the opportunity to have an impact, irrespective of your job description.
Convenient location in the heart of Alexanderplatz.
Our office has a strong sense of community; we get together regularly for breakfasts, brunches, soccer, German and yoga lessons.
Our team comes from 50 different countries building a fun, international environment.
SumUp is an Equal Employment Opportunity employer that proudly pursues and hires a diverse workforce. SumUp does not make hiring or employment decisions on the basis of race, color, religion or religious belief, ethnic or national origin, nationality, sex, gender, gender identity, sexual orientation, disability, age or any other basis protected by applicable laws or prohibited by Company policy. SumUp also strives for a healthy and safe workplace and strictly prohibits harassment of any kind.