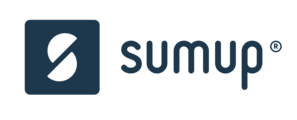 Description
Our SumUp office in Berlin is currently hiring for the position of System Administrator.
The Job
You'll play a key role on the optimization and maintenance of the office IT assets, being responsible for troubleshooting a wide variety of systems and networks to ensure they meet expectations.
You must be able to adapt and learn from change but also assess and respond to the needs of an entire team whose effectiveness may depend on your ability to keep crucial systems running smoothly, while proudly assuming this responsibility.
TASKS
Monitor, manage and provide first-level support for SumUp's office systems
Troubleshoot, diagnose and resolve network problems
Assess network performance to ensure that it meets the present and future needs of the business, providing network planning recommendations to management
Provide maintenance support on workstations and laptops (Windows and MacOS)
Monitor stability, availability, and performance of corporate systems by analyzing them to identify issues and problems
Assist the implementation of hardware and software changes
Keep track of hardware and software changes in an inventory
Organize and execute corporate IT vision
Manage a cross-location team
Requirements
Hands-on experience configuring routers, switches, and firewalls
Strong working familiarity with Microsoft Operating Systems and MacOS
Experience writing documentation or standard operating procedures related system administration
Excellent verbal and written English skills
Benefits
Flat hierarchies and the opportunity to have an impact, irrespective of your job description.
Convenient location in the heart of Mitte
Kicker table, beer in the fridge, German classes, and yoga in the yard. What more could you want?
Our office has a strong sense of community; we get together regularly for brunches, cocktail nights, soccer, and yoga.
Our team comes from 30 different countries creating a fun, international environment.
If you want to know what it's like to work at SumUp, check out our careers page at https://sumup.com/careers.
We are looking forward to receiving your application.
About us
We are the leading mobile point-of-sale (mPOS) company in Europe. We started out 5 years ago and built our payment service from scratch to shake up the industry and wake up the entrepreneur within anyone. We created a unique device that, with the smartphone that's in your pocket, allows small merchants to accept card payments anywhere. Whether our merchants are brewing coffee or fixing cars, we want to make technology that everyone knows how to use. That way our merchants can focus on what they do best. From our paperless onboarding to taking the first payment, we make it easy. Traditional offerings leave out small businesses, we don't. We are open and honest about our pricing and have no hidden fees.


Today, hundreds of thousands of small businesses in 31 countries around the world rely on SumUp to get paid. In addition to our original hardware, mobile and web apps we have gone on to develop a suite of APIs and SDKs to integrate SumUp payment into other apps and services.


Why work for us?
We do things differently. We build our own payment solution end-to-end so that we can always offer the best value and service. We know how vital payment is to small businesses, so we use our technology to solve their problems. We believe in open and transparent communication, not strict rules and hierarchies. We are a team of hardworking, talented people with one goal: to build a better way to get paid. We've got some huge challenges ahead of us, and we need smart, creative people to help us tackle them. If you think you've got what it takes—join us.