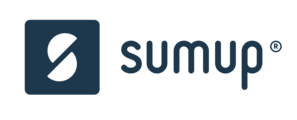 Head of Communications & PR
Description
The Job
Lead the communication for the world's first global card acceptance brand. As our Head of Communications & PR you will be the driving force behind strategic planning, execution and control of the global internal and external communications, including media relations, social media, executive communications and events and exhibitions.
Tasks
You will design SumUp's global communication strategy and develop an appealing narrative for the company reflecting our vision and strategy across 31 markets on three continents
You will shape and manage the public image of the company by driving measures and initiatives to emphasize our mission to become the world's first global card acceptance brand
You will ensure continuous visibility for SumUp across all communication channels (PR, social media, conferences)
You will fuel media coverage across international finance, tech, fintech, business and vertical communities
You will be the main touchpoint for SumUp for all incoming media and event requests
You will continue to build up your own industry network of media contacts and industry experts
You will acquire and coordinate events and conference appearances to underscore SumUp's thought-leader status and further shape the employer branding profile
You will report directly to the VP Marketing and work closely with the CEO and Co-founder as well as other departments such as Strategy, Finance, HR, Technology
Requirements
At least five years of industry experience in financial services or the technology sector (company or agency background)
An existing network of payment and/or technology-focused media contacts
A proven track record in developing and implementing a sustainable communications and PR strategy for a global company
Excellent writing and communication skills in English (German is a plus)
Experienced team lead with a keen eye for personal development
Highly organised and results-driven character with a structured approach to work
A passion for storytelling and the ability to turn daily news into media opportunities for SumUp
Willingness to travel
Benefits
Flat hierarchies and the opportunity to have an impact, irrespective of your job description.
Convenient location in the heart of Mitte at U-Bahn Oranienburger Tor.
All the startup swag you expect: kicker table, table tennis, beer in the fridge, and more!
Our office has a strong sense of community; we get together regularly for brunches, cocktail nights, soccer, and yoga.
Our team comes from 30 different countries creating a fun, international environment.
If you want to know what it's like to work at SumUp, check out our careers page at https://sumup.com/careers.
We are looking forward to receiving your application.
About us
We are the leading mobile point-of-sale (mPOS) company in Europe. We started out 5 years ago and built our payment service from scratch to shake up the industry and wake up the entrepreneur within anyone. We created a unique device that, with the smartphone that's in your pocket, allows small merchants to accept card payments anywhere. Whether our merchants are brewing coffee or fixing cars, we want to make technology that everyone knows how to use. So our merchants can get on with what they do best. From our paperless onboarding to taking the first payment, we make it easy. Traditional offerings leave out small businesses, we don't. We are open and honest about our pricing and have no hidden fees.


Today, hundreds of thousands of small businesses in 31 countries around the world rely on SumUp to get paid. In addition to our original hardware, mobile and web apps we have gone on to develop a suite of APIs and SDKs to integrate SumUp payment into other apps and services.


Why work for us?
We do things differently. We build our own payment solution end-to-end so that we can always offer the best value and service. We know how vital payment is to small businesses, so we use our technology to solve their problems. We believe in open and transparent communication, not strict rules and hierarchies. We are a team of hardworking, talented people with one goal: to build a better way to get paid. We've got some huge challenges ahead of us, and we need smart, creative people to help us tackle them. If you think you've got what it takes—join us.