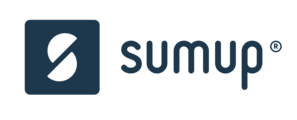 Design Engineer / Mechanical Engineer
Description
Our office in Berlin is currently hiring for the position of Design Engineer/Mechanical Engineer.


TASKS

Be an integral part of designing and implementing our next generation secured payment terminal from scratch.
Create products starting from the design, prototype and mass production
Develop detailed sketches and 3D models of your product designs
Refine your design by iterating in the prototype phases
Work collaboratively with colleagues to optimize design solutions
Help our marketing team in providing stunning 3D renderings
You will see how your ideas materialize to become SumUp's next flagship products
Brainstorm with our passionate hardware team to solve difficult problems and work to be more effective every day
Select the best components and materials and help source parts globally
Create exceptional high-quality product packaging to give the best first impression for our new customers
Requirements
Minimum

3 years of experience with consumer products
Demonstrable experience with bringing injection molded plastics to production
Proficient in designing solids and surfaces in 3D CAD

Preferred
Experience with consumer electronics or mobile devices
Experience in designing packaging for consumer products
Being able to test and communicate ideas quickly through prototyping
Experience in a wide range of materials and manufacturing processes
Degree in mechanical engineering, industrial design or similar
Benefits
Flat hierarchies and the opportunity to have an impact, irrespective of your job description.
Our office has a strong sense of community; we get together regularly for brunches, cocktail nights, soccer, and yoga.
Our team comes from 24 different countries creating a fun, international environment.
All the startup swag you expect: kicker table, table tennis, beer in the fridge, and more!
Convenient location in the heart of Berlin at Alexanderplatz
If you want to know what it's like to work at SumUp, check out our careers page at https://sumup.com/careers.
We are looking forward to receiving your application!
About us
We are the leading mobile point-of-sale (mPOS) company in Europe. We started out 5 years ago and built our payment service from scratch to shake up the industry and wake up the entrepreneur within anyone. We created a unique device that, with the smartphone that's in your pocket, allows small merchants to accept card payments anywhere. Whether our merchants are brewing coffee or fixing cars, we want to make technology that everyone knows how to use. That way our merchants can focus on what they do best. From our paperless onboarding to taking the first payment, we make it easy. Traditional offerings leave out small businesses, we don't. We are open and honest about our pricing and have no hidden fees.
Today, hundreds of thousands of small businesses in 31 countries around the world rely on SumUp to get paid. In addition to our original hardware, mobile and web apps we have gone on to develop a suite of APIs and SDKs to integrate SumUp payment into other apps and services.
Why work for us?
We do things differently. We build our own payment solution end-to-end so that we can always offer the best value and service. We know how vital payment is to small businesses, so we use our technology to solve their problems. We believe in open and transparent communication, not strict rules and hierarchies. We are a team of hardworking, talented people with one goal: to build a better way to get paid. We've got some huge challenges ahead of us, and we need smart, creative people to help us tackle them. If you think you've got what it takes—join us.