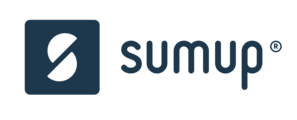 Human Resources Business Partner
Description
At SumUp, we are driven to empower small businesses across the globe, by reducing their hassle and helping them to succeed. We are aiming to build the first-ever global card acceptance brand. To get there we are putting together an awesome team that is committed to one another and to our customer.
Our SumUp office in São Paulo is currently hiring for the position of Human Resources Business Partner (HRBP).
TASKS
Work closely with management and employees in Sales, Marketing, Finance and Compliance to improve work relationships, build morale and increase productivity and retention
Suggest new HR strategies, build and deliver action plans for their internal clients
Resolve complex employee relations issues and address grievances
Analyze trends and metrics to generate actionable plans
Balance global and local demands and practices in order to create global solutions that are applicable locally
Work on and deliver learning sessions (workshops, trainings, interventions)
Requirements
Fluent Portuguese and English are mandatory
International working experience and a global mindset
Passionate about human resources and technology, entrepreneurial spirit, easy-going, business and results-oriented
Strong generalist HR experience at advisor level, proposing and implementing bold changes in the organization
Proven ability to provide support to stakeholders by coaching them into thinking innovatively about their work processes and team structures with a view of improving the business's overall efficiencies
Solid experience in overseeing and managing complex employee-relations issues, supporting formal meetings and hearings while simultaneously coaching the relevant managers on management best practices
Strong ability to develop plans and take through to action – engaging relevant stakeholders and managing expectations around timing, process, deliverables etc
Preferred experience in fast-growing businesses, tech or start-ups
Benefits
Empowerment to do great things and the opportunity to leave your mark in a high-growth organization
An amazing team and work environment, that works with passion and purpose to achieve incredible results
Nice and flexible working times
Health insurance
Dental insurance optional
Parking spot or transport voucher
Food voucher
Gympass

About us
We are the leading mobile point-of-sale (mPOS) company in Europe. We started out 5 years ago and built our payment service from scratch to shake up the industry and wake up the entrepreneur within anyone. We created a unique device that, with the smartphone that's in your pocket, allows small merchants to accept card payments anywhere. Whether our merchants are brewing coffee or fixing cars, we want to make technology that everyone knows how to use. That way our merchants can focus on what they do best. From our paperless onboarding to taking the first payment, we make it easy. Traditional offerings leave out small businesses, we don't. We are open and honest about our pricing and have no hidden fees.
Today, hundreds of thousands of small businesses in 31 countries around the world rely on SumUp to get paid. In addition to our original hardware, mobile and web apps we have gone on to develop a suite of APIs and SDKs to integrate SumUp payment into other apps and services.
Why work for us?
We do things differently. We build our own payment solution end-to-end so that we can always offer the best value and service. We know how vital payment is to small businesses, so we use our technology to solve their problems. We believe in open and transparent communication, not strict rules and hierarchies. We are a team of hardworking, talented people with one goal: to build a better way to get paid. We've got some huge challenges ahead of us, and we need smart, creative people to help us tackle them. If you think you've got what it takes—join us.
If you want to know what it's like to work at SumUp, check out our careers page at https://sumup.com/careers.
We are looking forward to receiving your application.