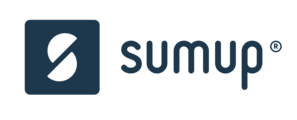 Description
At SumUp, we are driven to empower small businesses across the globe, by reducing their hassle and helping them to succeed. We are aiming to build the first-ever global card acceptance brand. To get there we are putting together an awesome team that is committed to one another and to our customer. Our SumUp office in Sao Paulo is currently hiring for the position of Head of Creative.
The Creative Team
Joining the Creative Team will be interesting for you if you're excited by the potential to work with different areas and challenges, aiming to develop amazing conceptual pieces, either for consumers, employees, sales representatives or any other stakeholder.
Our objective is to create a very consistent brand, obsessed by wonderful design and texts, always aligned and sharing our core brand value: empower small merchants.
The Job
We're looking for a head of creative to help us in refining SumUp's branding and communications on the path to generate brand awareness with consistency, beauty and purpose.
This person will be responsible for a team with copywriters and designers, and will be the conductor for SumUp arts, such as the ones present in our landing pages and website, collateral materials , and for our endomarketing, sales representatives and digital campaigns.
This role is also responsible for the development and craft of our Brand Guide (together with our Global team), and the #1 to be our brand guardian.
As we also have an offline agency, the head of creative will be the person responsible to improve core ideas and for the deployment into other pieces.
You'll fit in perfectly to our team if:
You are a design geek who loves graphic design;
You are very inspired and concerned about wording, texts and to find the perfect match between words and design,
You know how to develop and maintain a visual brand for companies and products;
You are experienced working across web, print, and marketing channels (including decks, clothing, packaging, event collateral);
You are always striving to improve your craft;
You're comfortable balancing foundational design explorations with getting projects out the door and iterating fast;
You love working with different stakeholders in a company, providing creative leadership and guidance to a talented team of designers and copywriters.
Requirements
Fluency in English and Portuguese are mandatory - you'll be working in a true global company!
Leadership skills - with proven experience
8-10 years with proven art direction and creative director experience
Excellent knowledge of Photoshop, Ilustrator and sketch
Bachelor's degree preferably in Design or communications – post graduation is a plus

Extremely creative, hands-on, self-starter, problem solving
Benefits
Empowerment to do great things and the opportunity to leave your mark in a high-growth organization;
An amazing team and work environment, that works with passion and purpose to achieve incredible results;
Unique opportunity to develop the company as a super head of creative