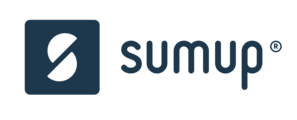 Description
Our SumUp office in Sofia is hiring for the position of iOS Developer.





Your role at SumUp

You'll shape the core experience of merchants who are using the iOS app on a daily basis.

In the first few weeks, you'll dive into the code and learn how to create clean, composable components in our codebase. You'll use this knowledge to start developing and refining features. You'll learn how we write tests, how we manage bluetooth communication, and how we keep performance tip-top.

In the first three months, you'll develop major features that impact our merchant base. You'll work closely with product and design departments to build features that are maintainable, usable and beautiful. You'll help us re-think problems we've solved before in a different way as requirements evolve.

By the end of your first year, you'll have a wealth of knowledge about our complex problem domain, as well as its implications in the interface and in the backend – and how to manage it in a clean way. You'll have launched numerous features in the iOS App as well as in the iOS SDK.
Requirements
You're comfortable with Objective-C and the iOS framework (Android and Swift knowledge would be a plus). You also know how to get things done on the command line.
You know what to test, why to test it, and how to write flexible tests that won't break.
You care about user interaction, usability and of course, making the interface beautiful.
You strive for clean code, but also know how to make your "shortcuts" easy to delete in a crunch.
You love coding and take the time to reflect on all aspects of your implementation, be it the frameworks, languages or processes.
You're not afraid to use Google or ask for help when something is beyond your grasp.
Your precise communication skills make working in a distributed team effective and efficient.
Technology excites you and you strive to learn something new on a daily basis!
Benefits
The Mobile Team: You'll be with people who care about mutual learning, keeping our technical knowledge up-to-date, and discussing ideas that contribute to not only the company's success but that also ensure everyone is well-rounded and hands-on in approach.
Opportunity to attend tech meetups and conferences with the team (especially if you're giving a talk)
Flat hierarchies and the opportunity to have an impact, irrespective of your job description
An amazing team and work environment, that works with passion and purpose to achieve incredible results
Flexible working times
Challenging tasks in an international environment
Additional health insurance
23 days paid vacation.
Regarding your application:
We are looking forward to meet our next teammate! In the application form, you will be asked to:
Tell us more about your "technical you". You can choose whether to include a link to your Xing/LinkedIn, a link to your github, tech blog, or portfolio – whatever you think will give us the complete picture!
Tell us about one of your favorite coding challenges you encountered in the last two years: what was it about, how you tackled it, and what you learned. Technical details encouraged!
If you want to know what it's like to work at SumUp, check out our careers page at https://sumup.com/careers.
We are looking forward to receiving your application!
About us
We are the leading mobile point-of-sale (mPOS) company in Europe. We started out 5 years ago and built our payment service from scratch to shake up the industry and wake up the entrepreneur within anyone. We created a unique device that, with the smartphone that's in your pocket, allows small merchants to accept card payments anywhere. Whether our merchants are brewing coffee or fixing cars, we want to make technology that everyone knows how to use. So our merchants can get on with what they do best. From our paperless onboarding to taking the first payment, we make it easy. Traditional offerings leave out small businesses; we don't. We are open and honest about our pricing and have no hidden fees.
Today, hundreds of thousands of small businesses in 31 countries around the world rely on SumUp to get paid. In addition to our original hardware, mobile and web apps we have gone on to develop a suite of APIs and SDKs to integrate SumUp payment into other apps and services.
Why work for us?

We do things differently. We build our own payment solution end-to-end so that we can always offer the best value and service. We know how vital payment is to small businesses, so we use our technology to solve their problems. We believe in open and transparent communication, not strict rules and hierarchies. If you're looking for the chance to innovate and reshape the payment industry – join us.