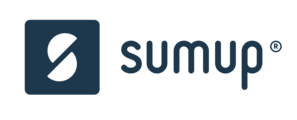 Description
At SumUp, we are driven to empower small businesses across the globe, by reducing their hassle and helping them to succeed. Our vision is to build the first-ever global card acceptance brand.
To get there we are putting together an awesome team that is committed to one another and to our customers. You could be our missing link! Help us bring card acceptance to the masses!
Through our boldness, startup mindset, empathy and our love for product, hundreds of thousands of small businesses in over 31 countries around the world rely on SumUp to get paid. We value entrepreneurial spirit, fostering creativity and building lasting relationships with our employees. We know that a diverse and inclusive workforce keeps us competitive and provides opportunities for all. We believe that together we can help small businesses grow, lift up societies and sustain our environment.
The Role
In this position you will be entrusted with managing the communication for the world's first global card acceptance brand. As the PR & Communications Lead you will be the driving force behind the strategic planning, execution and control of the internal and external communications in Europe, including media relations, social media, executive communications and events and exhibitions.
Tasks
You will design SumUp's communication strategy and develop an appealing narrative for the company reflecting our vision and strategy
You will shape and manage the public image of the company by driving measures and initiatives to emphasize our mission to become the world's first global card acceptance brand - ensuring continuous visibility for SumUp across all communication channels (PR, social media, conferences)
You will fuel media coverage across international finance, tech, fintech, business and vertical communities
You will write compelling press releases, fact sheets, background information, messaging documents and other media support documents - being the main touchpoint for SumUp for all incoming media and event requests
You will work and manage external PR agencies in some key markets
You will acquire and coordinate events and conference appearances to underscore SumUp's thought-leader status and further shape the employer branding profile
You will be the key person to build a PR & Communication team in Europe
You will report directly to the VP Marketing and work closely with the CEO and Co-founder as well as other departments such as Strategy, Finance, HR, Technology
Requirements
At least five years of industry experience in financial services or the technology sector (company or agency background)
An existing network of payment and/or technology-focused media contacts
A proven track record in developing and implementing a sustainable communications and PR strategy for a multinational company
Excellent writing and communication skills in English (German is a plus)
Highly organised and results-driven character with a structured approach to work
A passion for storytelling and the ability to turn daily news into media opportunities for SumUp
Experience in building and scaling a team is a plus
Benefits
Flat hierarchies and the opportunity to have an impact, irrespective of your job description.
Convenient location in the heart of Alexanderplatz.
Our office has a strong sense of community; we get together regularly for breakfasts, brunches, soccer, German and yoga lessons.
Our team comes from 50 different countries building a fun, international environment.
SumUp is an Equal Employment Opportunity employer that proudly pursues and hires a diverse workforce. SumUp does not make hiring or employment decisions on the basis of race, color, religion or religious belief, ethnic or national origin, nationality, sex, gender, gender identity, sexual orientation, disability, age or any other basis protected by applicable laws or prohibited by Company policy. SumUp also strives for a healthy and safe workplace and strictly prohibits harassment of any kind.