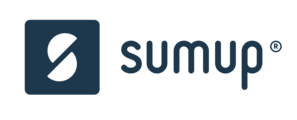 Talent Acquisition Lead/ Manager
Description
SumUp is looking for a Talent Acquisition Lead/ Manager capable of working closely with our recruiters and hiring managers, and managing the full recruitment cycle. We want someone able to make effective decisions in a fast paced, start-up environment: you should be able to ensure we hire the most talented and qualified employees to join our growing, international team.
About you/ Tasks
Team up with our hiring managers to deeply understand the unique requirements for our open positions and how they fit the present team;
Working with global leadership to form and implement strategic approaches. Lead or supports specific mid/ long term Talent Acquisition projects and participates in wider HR and business projects if required.
You believe in always optimising operational process flows and looking for ways to deliver a consistent, scalable, customer centric recruitment experience to all stakeholders.
You love the challenge of hiring elusive candidates, coaching hiring managers to improve the offer acceptance rate, and full-cycle recruiting in its entirety.
You'll work diligently to maintain data integrity in our ATS to report on recruitment data and metrics to ensure scalability of our recruitment strategies.
You are a structured and organised individual who can manage multiple projects simultaneously and make high quality decisions quickly.
This is a "hands-on" leadership position; focusing on senior non tech positions and managing a team supporting various positions across the organisation
Leverage existing talent acquisition channels and explore new sourcing opportunities;
Initiate and manage employer branding activities. Attend, help organize and host tech events;
Implement new recruiting strategies to find the best team members who fit the role from a technical view, without neglecting the importance of finding someone that meets SumUp's relaxed yet highflyer culture;
Play a crucial role at SumUp's growth and development!
Requirements
Several years of in-house, full cycle recruiting experience, and a verifiable track record of having successfully recruited for a multitude of positions across a variety of roles (predominately senior non tech positions);
Experience with approaching both active candidates (job boards, recruitment events) and contacting passive talent (direct search);
Commercial awareness and a results-driven, "sleeves rolled up" mentality;
Detailed orientated in order to manage a large volume of activity all at once
Strong verbal and written communication skills in English, our company-wide language – other languages are a plus;
Excellent decision-making and team management skills;
An outstanding optimism and an insatiable hunger when it comes to achieving results, but most of all: you love people!
Benefits
Work in a multinational team.
Empowerment to do great things and the opportunity to leave your mark.
Work closely with our top management involved in key projects.
An amazing team and work environment, that works with passion and purpose to achieve incredible results
Our team comes from 30 different countries creating a fun, international environment.