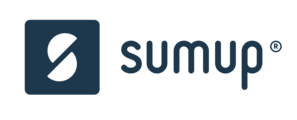 Description
We are looking for a new member for our Operations and Logistics team to support our growing and increasingly complex supply chain. You will work directly with the COO to oversee and continually improve our supply chain, interact with our 3PL providers and articulate distribution with our multiple sales channels across Europe and North America.


As a Logistics Manager, you will…
Work with 3PL service providers, maintaining good service on our B2C and B2B fulfilment channels;
Continuously measure the quality of the supply chain operation;
Manage the inventory and ensure the materials are available on time;
Monitor the costs of all services and materials consumed;
Be responsible for coordinating with forwarders the import/export operations;
Drive initiatives to automate processes throughout the supply chain
Requirements
You have successfully completed a Business, Economics or Logistics degree
Minimum 5 years of relevant work experience
Very strong motivation to have an impact on all processes, significantly improving the customer experience while reducing shipping costs
Excellent analytical thinking and proficiency in mathematics
You know how to tackle any challenge when using MS-Office Excel
A strong candidate will also have…
Knowledge in SAP MM
Previous experience in supply chain management, particularly in the manufacturing Sector
A good understanding of international trade and taxation
Benefits
The opportunity to have an impact, irrespective of your job description;
Convenient location in the heart of Mitte
All the startup swag you expect: kicker table, table tennis, beer in the fridge, and more!;
Our office has a strong sense of community; we get together regularly for brunches, cocktail nights, soccer, and yoga;
Our team comes from more than 24 different countries creating a fun, international environment.

About us

We are the leading mobile point-of-sale (mPOS) company in Europe. We started out 5 years ago and built our payment service from scratch to shake up the industry and wake up the entrepreneur within anyone. We created a unique device that with the smartphone that's in your pocket, allows small merchants to accept card payments anywhere. Whether our merchants are brewing coffee or fixing cars, we want to make technology that everyone knows how to use. So our merchants can get on with what they do best. From our paperless onboarding to taking the first payment, we make it easy. Traditional offerings leave out small businesses, we don't. We are open and honest about our pricing and have no hidden fees.


Today, hundreds of thousands of small businesses in 31 countries around the world rely on SumUp to get paid. In addition to our original hardware, mobile and web apps we have gone on to develop a suite of APIs and SDKs to integrate SumUp payment into other apps and services.


Why work for us?
We do things differently. We build our own payment solution end-to-end so that we can always offer the best value & service. We know how vital payment is to small business, so we use our technology to solve their problems. We believe in open and transparent communication, not strict rules and hierarchies. If you're looking for the chance to innovate, and disrupt the payment industry – join us. We are a team of hardworking, talented people with one goal: to build a better way to get paid. We've got some huge challenges ahead of us, and we need smart, creative people to help us tackle them. If you think you've got what it takes - join us.


Feel free to contact us for more info on our careers!