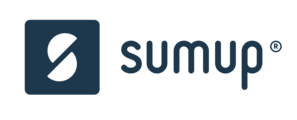 Video & Digital Content Assistant
Description
SumUpers are inspired by a dream: payments must be so easy, intuitive and cheap that transaction happens and people don't even realize it. Our intuitive, inclusive and innovative payment solutions are the first step towards this world. We are proud of our amazing and challenging working environment.
Excited about building striking payments to empower the world? Join the team!
Video content leads to higher engagement and its becoming an increasingly important piece in Social Media. SumUp wants to keep up with this trend by hiring a passionate professional who'll help us better communicate our payments solutions, service and culture with video content.
As our Video Content Assistant you'll help SumUp increase it's brand awareness and reputation by formulating multimedia content. You'll help us organize and coordinate inside video demands as well as our suppliers. Your main goal will be making SumUp known by it's video content. You'll work along with our Content Team and help us implement a new Video Area inside Communications.
While in this role, your main responsibilities will be:

Write scripts and identify new video subjects;
Video/Audio capture and editing;
Proactively anticipate demands;
Support our content team developing multimedia content.
Requirements
Requirements:
English and Portuguese are mandatory -you'll be working in a true global company!
Bachelor's degree preferably in Radio TV, Communications or Design;
Social Media heavy user;
Professional video equipment handling (DSLR, Tascam recorder and Mic);
Softwares: Premiere, Final Cut or Avid + Photoshop;
Amazing Portfolio;
Photography skills;
Video motion editing skills/animation will be considered a plus.
Benefits
Why SumUp:
Empowerment to do great things and the opportunity to leave your mark in a high-growth organization;
An amazing team and work environment, that works with passion and purpose to achieve incredible results;
Unique opportunity to develop the company as a super video content creator;
Additional health insurance.