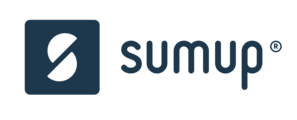 Senior Human Resources Business Partner (HRBP)
Description
The SumUp office in Sofia is now hiring for the position of Senior Human Resources Business Partner (HRBP).


The Job

We want to build something unique and have a world class team.
You will start the Learning & Development and Compensation efforts, meaning that you will define processes, metrics and work across global projects as:
Learning strategy - from on-boarding to top management training
Performance evaluation, succession plan, climate, etc.
Structure compensation and benefits
Provide management coaching to frontline managers and senior leaders
Assess business unit's HR training needs and conduct training sessions where appropriate
Review and analyze business metrics including data on retention and employee experience in order to recommend systemic improvements
Provide compensation support including salary planning, approval of salary actions and promotions
Work with business groups to assess, create and implement innovative solutions for a variety of employee engagement initiatives within the client group
Requirements
Fluency in English is mandatory, as you will work with a global team
5+ years of related experience in Human Resources management
Previous experience in the internet industry is preferred, but not mandatory
International work experience and a global mindset
Passionate about technology, easy-going, team player, business and results-oriented
Benefits
Empowerment to do great things and the opportunity to leave your mark
Work closely with our top management involved in key projects
An amazing team and work environment, that works with passion and purpose to achieve incredible results
Rewarding compensation



If you want to know what it's like to work at SumUp, check out our careers page at https://sumup.com/careers.

We are looking forward to receiving your application.




About us

We are the leading mobile point-of-sale (mPOS) company in Europe. We started out 5 years ago and built our payment service from scratch to shake up the industry and wake up the entrepreneur within anyone. We created a unique device that with the smartphone that's in your pocket, allows small merchants to accept card payments anywhere. Whether our merchants are brewing coffee or fixing cars, we want to make technology that everyone knows how to use. So our merchants can get on with what they do best. From our paperless onboarding to taking the first payment, we make it easy. Traditional offerings leave out small businesses, we don't. We are open and honest about our pricing and have no hidden fees.




Today, hundreds of thousands of small businesses in 31 countries around the world rely on SumUp to get paid. In addition to our original hardware, mobile and web apps we have gone on to develop a suite of APIs and SDKs to integrate SumUp payment into other apps and services.





Why work for us?


We do things differently. We build our own payment solution end-to-end so that we can always offer the best value and service. We know how vital payment is to small businesses, so we use our technology to solve their problems. We believe in open and transparent communication, not strict rules and hierarchies. If you're looking for the chance to innovate and reshape the payment industry – join us.