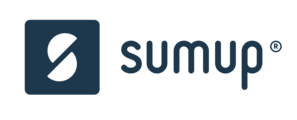 Description
SumUpers are inspired by a dream: payments must be so easy, intuitive and cheap that transaction happens and people don't even realize it. Our intuitive, inclusive and innovative payment solutions are the first step towards this world. We are proud of our amazing and challenging working environment.
Excited about building striking payments to empower the world? Join the team!
The SumUp office in São Paulo is now hiring for the position of iOS Developer!
You'll shape the core experience of merchants who are using the iOS App on a daily basis.

Requirements
You will fit in perfectly to our team if:
You speak Portuguese and English - you'll be working in a global environment!
You're comfortable with either Objective-C or Swift and the iOS framework (Android knowledge would be a plus);
You love coding and take the time to reflect on all aspects of your implementation, be it the frameworks, languages or processes;
You strive for clean code, but also know how to make your "shortcuts" easy to delete in a crunch;
Your precise communication skills make working in a distributed, global team effective and efficient;
Technology excites you, and you strive to learn something new on a daily basis!
It will be a plus if:
You have Bluetooth Low Energy knowledge;
You are familiar with Financial Services companies;
You have a bachelor's degree in tech related courses.
Benefits
Why SumUp?

Empowerment to do great things and the opportunity to leave your mark in a high-growth organization;
An amazing team and work environment, that works with passion and purpose to achieve incredible results;

Unique opportunity to work with a international mobile team who care about mutual learning, keeping our technical knowledge up-to-date, and discussing ideas that contribute to not only the company's success but also to keeping everyone well-rounded and hands-on;
Opportunity to attend tech meetups and conferences with the team (especially if you're giving a talk!);
Nice and flexible working times;
Additional health insurance.
Important
Since we are a global team, all resumes submitted must be in English.