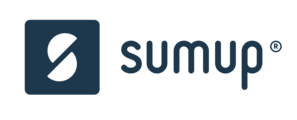 Customer Service Representative - Chile
Description
BancoEstado has partnered with SumUp, the leading mobile point-of-sale (mPOS) company in Europe, to create Compraquí (www.compraqui.cl), the first Payment Facilitator and mPOS Fintech in Chile. This new venture-backed company has as its mission to create a micro-acquiring network that will enable thousands of PYMES throughout the country to grow their business by accepting debit and credit card payments, using their smartphones or tablets, in a simple, secure and cost-effective way.


The Role
We are now looking to incorporate to our team a Merchant Support Representative with previous experience in CRM, ERP or similar systems (such as Salesforce). In this high impact role you will be in charge of:
Delivering an optimum customer service by handling all of our clients problems and questions regarding the mPOS usage, daily transactions and payments.
As the voice of our company this person will need to feel comfortable handling our CRM system thereby allowing him to understand each individual's clients issues, be it technical, logistical, or operational, and therefore respond accordingly to each individual case.
Furthermore with a developing and growing Customer Service Structure we expect an individual who will be able to optimize the system and operations in order to build an optimum customer service system.
As a new company that seeks to revolutionize the payment system market we are looking to hire a highly proactive, resilient, and tech-savvy individual capable of rapidly learning the processes and functions of our service allowing him to respond to any doubts or complaints our clients may have.
Requirements
Experience using CRM systems such as Salesforce or ERP is necessary
Be passionate about solving other people's problems, concerns or questions
MAJOR PLUS: Bilingual candidates (English / Spanish)
Benefits
Very competitive salary + benefits
Awesome work environment, at the fastest growing fintech company in Chile