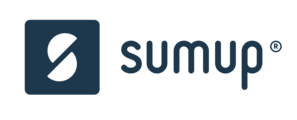 Employee Experience - Administrator (Working Student)
Description
At SumUp, we are driven to empower small businesses across the globe, by reducing their hassle and helping them to succeed. We are aiming to build the first-ever global card acceptance brand. To get there we are putting together an awesome team that is committed to one another and to our customer. You could be our missing link!


We are looking for a working student who is keen to learn the HR processes and contribute to a team that is aiming to be a Top 10 Employer in the Tech Industry. We are offering the opportunity to work up to 20 hours per week and support the Employee Experience team with administrative tasks, filing of documents and auditing. You will be an active team member and you will have exposure to cutting edge HR techniques. So if you are studying a Human Resource or related degree and want to work in HR in the future then this could be an amazing opportunity for you to gain great experience.
You will need to work autonomously, be a problem solver, love people related topics, be passionate about helping people, you should be quick and able to think on your feet, you should also be able to see the bigger picture and understand how the great work that you do helps the team and the company to function at an elite level.
Requirements
Mindset
You should have a great customer service mindset and approach when taking care of employees.
You should love being part of a team and jump in wherever needed to support and make the team as successful as possible.
You should be inquisitive, you should ask why and you should want to break down how things are done and ultimately endeavor to improve them.
You should love to learn, you should constantly be reading about new trends and existing theories about people related topics and you should have a commitment to constantly improving yourself and the people around you.
Benefits
In return, we can offer an important role within a newly formed team with growth and learning opportunities all within Europe's fastest growing company on the inc.500 list.
You will need to be fluent in written and spoken German and English in order to apply for this role.
SumUp is an Equal Employment Opportunity employer that proudly pursues and hires a diverse workforce. SumUp does not make hiring or employment decisions on the basis of race, color, religion or religious belief, ethnic or national origin, nationality, sex, gender, gender identity, sexual orientation, disability, age or any other basis protected by applicable laws or prohibited by Company policy. SumUp also strives for a healthy and safe workplace and strictly prohibits harassment of any kind.