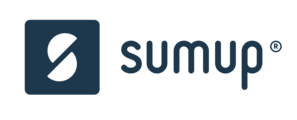 Senior HR Business Partner
Description
At SumUp, we are driven to empower small businesses, by reducing their hassle and helping them to succeed. Our goal is to build the first ever global card acceptance brand. To get there we are building an awesome team that is committed to one another and to our customer.
The Job
SumUp is looking for an Senior HR Business Partner to help support and align our growing organization. You should be experienced in fast-paced, dynamic environments and can help scale & handle our rapid growth. We are seeking someone who can thrive in ambiguous situations, while cultivating a collaborative, open, and lively culture.
You will join a diverse and global team in a role that can give you ownership, growth and learning opportunities all within Europe's fastest growing company on the inc.500 list.
Responsibilities

Support global Engineering & Product development teams through people issues and people programs
Contribute to defining the global people strategy
Partner with and advise senior stakeholders on people-related strategy and decisions
Provide expertise in development and execution, planning, and facilitation of employee relations efforts
Collaborate to develop global strategies and programs based on data insights
Deliver these programs with exceptional attention to change management
Assess employee development needs and make recommendations for appropriate solutions
Design and deliver targeted solutions, including planning, visioning, change management and team building
Deliver appropriate coaching and development feedback to managers and employees
Requirements
Degree or higher obtained in a related field
7+ years experience as a senior member of a HR team with a focus on business partnership in a rapidly growing technology environment
Strong desire to help others and intellectual curiosity about people and organization issues
Honed and refined multi-tasking skills
Effective influencer, communication, and interpersonal skills; phenomenal listener
Excellent problem solving capabilities and discernment; ability to make sound decisions independently
Natural disposition towards coaching and mediation
Analytically driven; fluent with data analysis
Proven project management/change management skills
Comfortable operating in a constantly changing environment
Experience helping organizations scale required
A passion for technology and hidden coding skills will put you above and beyond for this position
Benefits
Flat hierarchies and the opportunity to have an impact, irrespective of your job description
Convenient location in the heart of Berlin Mitte in Alexanderplatz
All the startup swag you expect: kicker table, table tennis, beer in the fridge, and more!
Our office has a strong sense of community; we get together regularly for brunches, cocktail nights, soccer, and yoga
Our team comes from 30 different countries creating a fun, international environment
About us
We are the leading mobile point-of-sale (mPOS) company in Europe. We started out 6 years ago and built our payment service from scratch to shake up the industry and wake up the entrepreneur within anyone. We created a unique device that with the smartphone that's in your pocket, allows small merchants to accept card payments anywhere. Whether our merchants are brewing coffee or fixing cars, we want to make technology that everyone knows how to use. So our merchants can get on with what they do best. From our paperless onboarding to taking the first payment, we make it easy. Traditional offerings leave out small businesses, we don't. We are open and honest about our pricing and have no hidden fees.


Today, hundreds of thousands of small businesses in 30 countries around the world rely on SumUp to get paid. In addition to our original hardware, mobile and web apps we have gone on to develop a suite of APIs and SDKs to integrate SumUp payment into other apps and services.


Why work for us?
We do things differently. We build our own payment solution end-to-end so that we can always offer the best value & service. We know how vital payment is to small business, so we use our technology to solve their problems. We believe in open and transparent communication, not strict rules and hierarchies. If you're looking for the chance to innovate, and disrupt the payment industry – join us. We are a team of hardworking, talented people with one goal: to build a better way to get paid. We've got some huge challenges ahead of us, and we need smart, creative people to help us tackle them. If you think you've got what it takes - join us.
SumUp is an Equal Employment Opportunity employer that proudly pursues and hires a diverse workforce. SumUp does not make hiring or employment decisions on the basis of race, color, religion or religious belief, ethnic or national origin, nationality, sex, gender, gender-identity, sexual orientation, disability, age or any other basis protected by applicable laws or prohibited by Company policy. SumUp also strives for a healthy and safe workplace and strictly prohibits harassment of any kind.