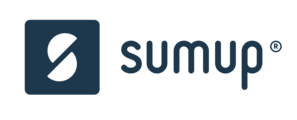 Description
SumUpers are inspired by a dream: payments must be so easy, intuitive and cheap that transaction happens and people don't even realize it. Our intuitive, inclusive and innovative payment solutions are the first step towards this world. We are proud of our amazing and challenging working environment. Excited about building striking payments to empower the world? Join the team!

Our SumUp office in São Paulo is looking for an enthusiastic Marketing Cloud analyst to join our CRM team.
You will be responsible for the automated communication with our customers and will have a chance to learn and apply technical aspects of the Salesforce Marketing Cloud Platform to optimize processes at SumUp across different communication channels.
While in this role, your main responsibilities will be:
automating the communication between SumUp and its customers by designing, creating and maintaining cross-channel user journeys (Email, SMS, Push, Social);
administrating the platform, including testing, troubleshooting and data management;
simplifying users journeys across countries and languages to dynamically retrieve content;
providing suggestions for marketing automation process and campaigns management;
working together with Marketing, Design and Product departments on different projects.
Requirements
You will fit perfectly to our team if you:
are fluent in English;
have experience or interest in working with Salesforce Marketing Cloud or other e-mail automation platforms (MailChimp, Hubspot, Intercom, etc);
are willing to learn automation of different communication channels - Email, SMS, Push, Social, Advertising;
have demonstrated ability to learn new platforms and designing processes;
have strong analytics - you have to be a number driven person, with nose for value;
have communication and problem-solving skills.
Benefits
Why SumUp:

Empowerment to do great things and the opportunity to leave your mark in a high-growth organization;
An amazing team and work environment, that works with passion and purpose to achieve incredible results;
Unique opportunity to have real time feedback from the market and have an amazing work-environment and an awesome team that works with passion, purpose and high-output;
Flexible times, results matter more than the time you arrive or leave the office;
Additional health insurance.

SumUp is an Equal Employment Opportunity employer that proudly pursues and hires a diverse workforce. SumUp does not make hiring or employment decisions on the basis of race, color, religion or religious belief, ethnic or national origin, nationality, sex, gender, gender identity, sexual orientation, disability, age or any other basis protected by applicable laws or prohibited by Company policy. SumUp also strives for a healthy and safe workplace and strictly prohibits harassment of any kind.