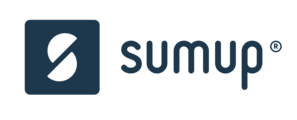 Description
Summary
Become the owner of a New Venture at SumUp. In New Ventures, we build products, businesses and services which are related to SumUp's core business but can also function with or require independent teams. It's here where crazy ideas are born and realised. The New Ventures will add exponential value to SumUp and may one day become the new Fintech unicorns themselves.
Job Description
You are the end-to-end owner of a product or business. You will need a cross-functional set of skills to manage product development, a project of bringing something new to market or a group of people already working on a new venture.
You want to build something new and see it through from conceptualisation, development, go-to-market plan and launch.
You will own the Venture's P&L, build financial forecasts and present the Venture internally and externally to various groups
You are meticulous in your planning and can handle multiple work streams simultaneously. You have done project management in the past and have a cross-functional understanding of how various departments within a company interact - in your new role you will be required to leverage a global organization and its resources across product, marketing, finance and customer success.
You play a crucial role in coordinating work and progress within and between the teams, incl. organising and leading meetings, summarizing and sharing information and decisions.
You have an understanding and passion for Fintech. You understand how money flows work, the ins and outs of the financial industry and you are a fast learner passionate about revolutionising the financial industries.
You represent the Venture within the organization as well as with external partners, customers and suppliers.
You report to the VP of New Ventures and will form a team of your own when necessary to build up your own business.
Profile
You have a relevant degree in business, management or engineering.
You have 5+ years of working experience in consulting, project management or fintech start-ups
You have strong analytical skills, excel is your friend, and you thrive when communicating bold ideas to a larger group of people.
You enjoy getting your hands dirty from time to time, getting down into the trenches when the situation requires you to.
You are creative in finding pragmatic solutions even outside familiar territory and are quick in reacting to new realities.
You have excellent presentation, communication and language skills (verbally and written) in English.
You enjoy challenges, responsibility and ownership
Benefits
Flat hierarchies and the opportunity to have an impact, irrespective of your job description.
A convenient location in the heart of Mitte at U-Bahn Oranienburger Tor.
All the startup swag you expect: kicker table, table tennis, beer in the fridge, and more!
Our office has a strong sense of community; we get together regularly for brunches, cocktail nights, soccer, and yoga.
Our team comes from 24 different countries creating a fun, international environment
Who are we?
We are the leading mobile point-of-sale company in Europe. We started out 5 years ago and built our payment service from scratch to shake up the industry and wake up the entrepreneur within anyone. We created a unique device that with the smartphone that's in your pocket, allows small merchants to accept card payments anywhere. From our paperless onboarding to taking the first payment, we make it easy. Traditional offerings leave out small businesses, we don't. We are open and honest about our pricing and have no hidden fees.

Today, hundreds of thousands of small businesses in 31 countries around the world rely on SumUp to get paid.
Why work for us?

We do things differently. We build our own payment solution end-to-end so that we can always offer the best value & service. We believe in open and transparent communication, not strict rules and hierarchies. If you're looking for the chance to innovate and disrupt the payment industry – join us. We are a team of hardworking, talented people with one goal: to build a better way to get paid. We've got some huge challenges ahead of us, and we need smart, creative people to help us tackle them. If you think you've got what it takes - join us.