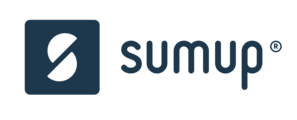 Description
SumUpers are inspired by a dream: payments must be so easy, intuitive and cheap that transaction happens and people don't even realize it. Our intuitive, inclusive and innovative payment solutions are the first step towards this world. We are proud of our amazing and challenging working environment.
Excited about building striking payments to empower the world? Join the team!

Our SumUp office in São Paulo is now hiring for the position of Global FP&A Analyst!


As our Global Analyst, you'll play a decisive role in grubbing the land of FP&A with us.
You'll help create several dashboards, structure deep dives, crunch databases and generate insights for multiple areas of SumUp (e.g. customer acquisition cost, cost-to-serve, operational profitability, etc).
Requirements
You will fit perfectly in our team if you:
Are graduated in Accounting, Actuary, Business, Economics, Engineering, Statistics or related fields;
Are hands-on: not afraid to get your hands dirty, crunch databases to outstanding insights and update routines;
Have analytical and fast-learning skills to be able to work in an ever-changing environment;
Have Advanced Excel. It will be your main working tool, so being comfortable with modelling, pivot tables and large data sets is a must. SQL, Python and VBA are pluses;
Are proficient in English - you'll be part of a truly global organisation;
Get excited with the entrepreneurial, fast-paced, high-responsibility atmosphere of a growing Fintech;
Demonstrate a strong work ethic, including an absolute aversion to "shortcuts";
Are available to move to São Paulo.
Benefits
Why SumUp:
Empowerment to do great things and the opportunity to leave your mark in a high-growth organisation;
An amazing team and work environment, that works with passion and purpose to achieve incredible results;
Unique opportunity to structure a FP&A area in a global organization and grow with the company.
Additional health insurance.

SumUp is an Equal Employment Opportunity employer that proudly pursues and hires a diverse workforce. SumUp does not make hiring or employment decisions on the basis of race, color, religion or religious belief, ethnic or national origin, nationality, sex, gender, gender identity, sexual orientation, disability, age or any other basis protected by applicable laws or prohibited by Company policy. SumUp also strives for a healthy and safe workplace and strictly prohibits harassment of any kind.