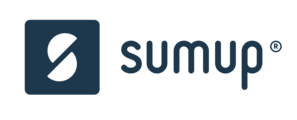 BR Integrations Ambassador (Specialist)
Description
SumUpers are inspired by a dream: payments must be so easy, intuitive and cheap that transaction happens and people don't even realize it. Our intuitive, inclusive and innovative payment solutions are the first step towards this world. We are proud of our amazing and challenging working environment.
Excited about building striking payments to empower the world? Join the team!
The Job
Our SumUp office in São Paulo is now hiring for the position of Business Development & Integrations Analyst!
If you join us, you will become an industry-expert in all things for "Point of Sale Software" and you will run the show for POS in Brazil: get ready to dive deep into this separate business of ours and scale it to new heights.
While in this role, your main responsibilities and challenges will be :
To learn the ins and outs of our POS Business - number one priority in this position;
To understand, question and improve all operational processes along the value chain;
To work in all relevant parts of the POS Business:

Sales: you must be comfortable with all steps of the sales cycle, from identifying leads to closing deals;
Partner Management: you will be the owner of the partner relationship at SumUp;
Business acumen: you will work closely with the product organization and your input will influence further tech development;
Become a tech expert in POS to support implementing our solution (hardware and software) with partners;
Operations: learn the operations and logistics to support our partners and merchants in all their needs;
Drive revenue and growth.
Requirements
You will fit perfectly in our team if you:
Have 4+ years in business development, account management, IT Consulting or other related roles, preferably in a SaaS focused company;
Are fluent in Portuguese and English - you are gonna work in a global company!
LOVE TECH and are comfortable in a tech environment;
Are ingenious and inventive. You'll face multiple challenges everyday: a pragmatic approach is vital and innovative solutions will be necessary;
Are a self-starter. Be prepared to run things outside of your scope and do not expect us to have all the answers, but be assured as we are here to support you. You should be eager to learn and willing to get your hands dirty, figuratively as well as literally;
Are analytical and number driven: excel and analytical capabilities are pivotal. Being comfortable with a vast amount of data, creating advanced spreadsheets and coming up with conclusions / recommendations are a fundamental part of this role;
Are a graduate from an Engineering, Business Administration or related school - this will be a plus.
Benefits
Why SumUp:

Empowerment to do great things and the opportunity to leave your mark in a high-growth organization;
An amazing team and work environment, that works with passion and purpose to achieve incredible results;
Unique opportunity to have real time feedback from the market and have an amazing work-environment and an awesome team that works with passion, purpose and high-output;
Flexible times, results matter more than the time you arrive or leave the office;
Additional health insurance.
SumUp is an Equal Employment Opportunity employer that proudly pursues and hires a diverse workforce. SumUp does not make hiring or employment decisions on the basis of race, color, religion or religious belief, ethnic or national origin, nationality, sex, gender, gender identity, sexual orientation, disability, age or any other basis protected by applicable laws or prohibited by Company policy. SumUp also strives for a healthy and safe workplace and strictly prohibits harassment of any kind.