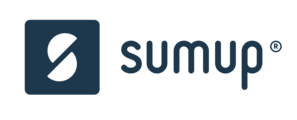 Description
About us
At SumUp, we are driven to empower small businesses across the globe, by reducing their hassle and helping them to succeed. Our vision is to build the first-ever global card acceptance brand.
To get there we are putting together an awesome team that is committed to one another and to our customers. You could be our missing link! Help us bring card acceptance to the masses!
Through our boldness, startup mindset, empathy and our love for product, hundreds of thousands of small businesses in over 31 countries around the world rely on SumUp to get paid. We value entrepreneurial spirit, fostering creativity and building lasting relationships with our employees. We know that a diverse and inclusive workforce keeps us competitive and provides opportunities for all. We believe that together we can help small businesses grow, lift up societies and sustain our environment.
In this role you will report to the Head of Retail and play a key role in contributing to our ambitious retail expansion goal. This channel is already open in the main countries we operate, but there's still a lot of potential to grow as we work towards our aim of becoming the easiest accessible payment solution across Europe - making our product available to business owners on every street corner through strategic retail partnerships across the continent. You will lead our expansion by identifying, engaging, negotiating and closing partnerships with strong retail brands that will boost our distribution and brand exposure to new heights. To achieve this goal you will work closely with our retail team of Partnership and Growth Managers to get profitable deals in and live.
Requirements
What you'll be doing in this role:
You will be the key driver of our European retail expansion by growing our distribution network and getting SumUp on shelf at key retailers.
You will identify, prioritize and engage potential retail partners across the European continent. You will be responsible for the sales cycle from first contact to the signing of the distribution agreement.
Alongside the Head of Retail, you will set targets and be accountable for your own performance which will ultimately define additional hiring needs.
You will construct and secure profitable deal setups ensuring long term beneficial partnerships.
Your profile
You have solid 3-5 years experience in business development or sales.
You are self-driven, proactive, persistent, pragmatic and have a can-do attitude.
You have strong negotiation skills and are trustworthy. Experience negotiating with buyers/retailers is a plus.
You have excellent presentation and language skills (verbally and written) in English. Fluency in French is considered a plus.
You feel comfortable communicating with and convincing C-level business partners.
You are able and willing to travel
Benefits
Benefits
Flat hierarchies and the opportunity to have an impact, irrespective of your job description.
Empowerment to do great things and the opportunity to leave your mark in a high-growth organization
Competitive merit-based bonus.
Convenient location in the heart of Berlin at Alexanderplatz
Our team comes from 50 different countries creating a fun, international environment.
Kickertable, beer in the fridge, German classes, yoga classes and many more perks.
SumUp is an Equal Employment Opportunity employer that proudly pursues and hires a diverse workforce. SumUp does not make hiring or employment decisions on the basis of race, color, religion or religious belief, ethnic or national origin, nationality, sex, gender, gender identity, sexual orientation, disability, age or any other basis protected by applicable laws or prohibited by Company policy. SumUp also strives for a healthy and safe workplace and strictly prohibits harassment of any kind.