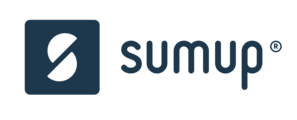 Customer Service Deputy Team Lead UK
Description
Why SumUp?
We do things differently. More than 240 enthusiastic employees from more than 30 nations work in our Berlin office everyday to offer our merchants the best product and service. If you're looking for a chance to participate and contribute your ideas, this is the right place for you. We are planning on doing something big and are looking for motivated and creative people to tackle things. If you think that's you, we'd love to receive your application!
The Job

We're looking for an experienced, hands-on Customer Service Deputy Team Lead to join our team in Berlin. You will join a team of highly motivated individuals who define and drive an excellent customer experience.
As a Deputy Team Lead, you deliver inspiring, supportive leadership for the team working directly with the Team Lead. The quality of your leadership is key to succeed in this role: You'll help to motivate and inspire the team to do their best work while working with planning schedules and activities that balance their needs with that of the business.
Assist with hiring, training, managing and developing others
Innovate and manage change in process and communication
Willingness to roll up your sleeves and work alongside your team resolving customer issues
Work with other departments to solve complex customer and operational issues
Advocate for improving the customer experience
Requirements
You have experience managing, or assisting with managing, a high performing team
You have excellent project management and analytical capabilities and are comfortable with handling and interpretation of vast data
You are able to mentor team members and assist the team on technical and operational issues
You are curious and persistent in solving technical and operational issues
You have great interpersonal skills with customers and colleagues. Your excellent communication skills will help you go above and beyond the expected; customer support that WOWs people!
You are proactive, and will go out of your way to contribute in continuously developing what we love the most: "Changing the world by redefining the way merchants and customers interact."
You are interested in understanding retail and mobile payment products, the complexities of payment processing, the industry as a whole, and our competitors
Benefits
Family environment, flat hierarchies, small teams, regulated working hours
An exciting and highly motivated working environment in Berlin Mitte
An international and dynamic team with rapid decision making processes
Opportunities to further develop within the company
Professional hardware: everyone can use a Mac
Free Drinks, fruits, cereals and nuts for everyone
Fun: Regular breakfasts, cocktail parties, team events, yoga and a kicker
Appropriate remuneration
Who are we?
We are the leading mobile point-of-sale (mPOS) company in Europe. We started out 5 years ago and built our payment service from scratch to shake up the industry and wake up the entrepreneur within anyone. We created a unique device that with the smartphone that's in your pocket, allows small merchants to accept card payments anywhere. From our paperless onboarding to taking the first payment, we make it easy. Traditional offerings leave out small businesses, we don't. We are open and honest about our pricing and have no hidden fees. Our company enjoys impressive global reach and has since expanded into 31 countries (including Germany, United Kingdom and Brazil) with worldwide more than 900 employees.
Interested? We're looking forward to your application!