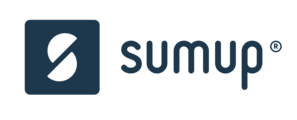 Analista de Seguridad de la Información y Continuidad Operacional
Description
**Only bilingual candidates (English / Spanish) will be considered**
BancoEstado has partnered with SumUp, the leading mobile point-of-sale (mPOS) company in Europe, to create Compraquí, the first Payment Facilitator and mPOS Fintech in Chile. This new venture-backed company has as its mission to create a micro-acquiring network that will enable thousands of PYMES throughout the country to grow their business by accepting debit and credit card payments, using their smartphones or tablets, in a simple, secure and cost-effective way.

The Role:

We are now looking for an A-player to join our team as Analyst - information Security Operational Continuity and Business Analyst. Specifically, the candidate will:
Design and implement policies, norms and procedures related to Information Security.
Ensure the continuity of service, coordinate and monitor the implementation of a plan Business Continuity Plan
Promote initiatives and projects destined to improve information security and define security policies
Requirements
Fully bilingual: English / Spanish
Degree: Ingeniero Informático o Civil Informático
3 years of experience in similar roles, ideally in the financial services industry
Knowledge of procedures and standards based on ISO/IEC 27001, ISO/IEC 20000 y COBIT norms.
About us

We are the leading mobile point-of-sale (mPOS) company in Europe. We started out 6 years ago and built our payment service from scratch to shake up the industry and wake up the entrepreneur within anyone. We created a unique device that with the smartphone that's in your pocket, allows small merchants to accept card payments anywhere. Whether our merchants are brewing coffee or fixing cars, we want to make technology that everyone knows how to use. So our merchants can get on with what they do best. From our paperless onboarding to taking the first payment, we make it easy. Traditional offerings leave out small businesses, we don't. We are open and honest about our pricing and have no hidden fees.

Today, hundreds of thousands of small businesses in 30 countries around the world rely on SumUp to get paid. In addition to our original hardware, mobile and web apps we have gone on to develop a suite of APIs and SDKs to integrate SumUp payment into other apps and services.

Why work for us?
We do things differently. We build our own payment solution end-to-end so that we can always offer the best value & service. We know how vital payment is to small business, so we use our technology to solve their problems. We believe in open and transparent communication, not strict rules and hierarchies. If you're looking for the chance to innovate, and disrupt the payment industry – join us. We are a team of hardworking, talented people with one goal: to build a better way to get paid. We've got some huge challenges ahead of us, and we need smart, creative people to help us tackle them. If you think you've got what it takes - join us.