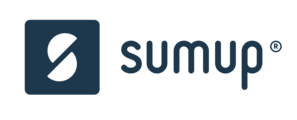 Description
As Operations Team Lead you are part of a growing and independent Point Of Sale team within the company that is building an entirely new business. Your job will be to become an expert in supporting our POS register product, to help our support agents in difficult situations, handle escalations and train new agents.
You are in charge of training selected support agents on the ins and outs of our point of sale product, in groups as well as individually
You help our support agents in making our customers more successful: you are in constant touch with the teams, prioritize difficult cases and oversee that lines are covered and urgent issues are dealt with
You become the source of knowledge around all things Point of Sale, including but not limited to the functionality and configuration of our Apps, Cloud Backend and Hardware
You exchange with our support team leads on a regular basis and make sure that they are always aware of the latest developments and can plan their coverage accordingly
You work hand-in-hand with our product management to ensure you're always up to date on the latest developments, features and bugfixes
Requirements
You have worked for at least 2 years in a customer support or customer success position in a tech company
You understand both software and hardware products to a reasonable extent: you're not afraid of Apps, IPs and Network configurations
You're a quick learner: you grasp processes and concepts quickly and find it very easy to explain and teach them to others
You're a self-starter: you see a mountain of work and are confident enough to know that you'll find a path and that only the way to get to the top is to put one foot in front of the other
You enjoy challenges, responsibility and ownership
You are able to find pragmatic solutions even outside familiar territory and are quick in reacting to new realities
You're an excellent communicator, outgoing and easy to talk to
You speak German or French on a native speaker level and feel comfortable speaking and writing in English
Benefits
Flat hierarchies and the opportunity to have an impact, irrespective of your job description
All the startup swag you expect: kicker table, table tennis, beer in the fridge, and more!
Our office has a strong sense of community; we get together regularly for brunches, cocktail nights, soccer, and yoga
Our team comes from 24 different countries creating a fun, international environment
About us
We are the leading mobile point-of-sale (mPOS) company in Europe. We started out 5 years ago and built our payment service from scratch to shake up the industry and wake up the entrepreneur within anyone. We created a unique device that with the smartphone that's in your pocket, allows small merchants to accept card payments anywhere. Whether our merchants are brewing coffee or fixing cars, we want to make technology that everyone knows how to use. So our merchants can get on with what they do best. From our paperless onboarding to taking the first payment, we make it easy. Traditional offerings leave out small businesses, we don't. We are open and honest about our pricing and have no hidden fees.
Today, hundreds of thousands of small businesses in 31 countries around the world rely on SumUp to get paid. In addition to our original hardware, mobile and web apps we have gone on to develop a suite of APIs and SDKs to integrate SumUp payment into other apps and services.


Why work for us?
We do things differently. We build our own payment solution end-to-end so that we can always offer the best value & service. We know how vital payment is to small business, so we use our technology to solve their problems. We believe in open and transparent communication, not strict rules and hierarchies. If you're looking for the chance to innovate, and disrupt the payment industry – join us. We are a team of hardworking, talented people with one goal: to build a better way to get paid. We've got some huge challenges ahead of us, and we need smart, creative people to help us tackle them. If you think you've got what it takes - join us.