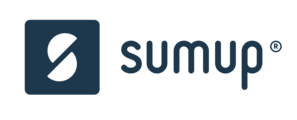 Sales Manager - NB8 & CEE
Description
SumUp's vision is to become the first global card acceptance brand by redefining industry standards through technology driven innovation. The Business Development Team is charged with building strategic partnerships that spur SumUp on in its vision.

Becoming a member of the Business Development Team means joining a group of highly motivated individuals whom you will collaborate with to bolster our strategic merchant base across SumUp's 31 countries. This unique position offers personal and professional development, community-building, and an in-depth view into the payment industry.
We are looking for a high energy professional, who will work closely with the Head of Business Development across various regions to uncover, approach, and close new partnerships that generate lucrative business opportunities to drive our sales.
About us
We are the leading mobile point-of-sale (mPOS) company in Europe. We started out 6 years ago and built our payment service from scratch to shake up the industry and wake up the entrepreneur within anyone. Today, hundreds of thousands of small businesses in 31 countries around the world rely on SumUp to get paid. In addition to our original hardware, mobile and web apps, we have gone on to develop a suite of APIs and SDKs to integrate SumUp payments into other apps and services.
Why work for us?

We are a team of hardworking, talented people with one goal: to build a better way to get paid. We've got some huge challenges ahead of us, and we need smart, creative people to help us tackle them. If you think you've got what it takes - join us.
Responsibilities

Identify, contact, and acquire potential cooperation partners across SumUp's newest markets (native-level language skills a plus), while based at our headquarters in Berlin
Develop creative and impactful sales strategies to optimise the team's outreach
Represent SumUp and our product at all times in a secure, convincing, and professional manner with regard to (large) key accounts and at industry events
Negotiate contracts confidently and regard deal-closing as one of your primary strengths
Execute deals after closing new partnerships, communicating with relevant stakeholders in the company effectively and efficiently
Analyse profitability of SumUp's partnership channels and your own, to ensure attractive ROIs
Requirements
Note: This is a full-stack sales job; one of your KPIs will be sales volume.
Must have completed a Bachelor's degree or have equivalent industry experience in a relevant field (business, sales, communications, etc.)
Strong negotiation skills, trustworthiness, and creativity - you need the temperament and confidence to communicate with merchants and C-level executives effectively
Able to work independently to reach targets; not afraid to collaborate with team members and ask for help
Able to make dozens of phone calls per week and build rapport with potential partners quickly
Working knowledge of sales pipelines, CRM platforms (i.e. Salesforce), and the FinTech environment
Excellent verbal and written skills in English a must
Benefits
Flat hierarchies - your voice is heard, as we listen and learn from each other
Convenient location in the heart of Berlin, directly by the subway and tram station "U Oranienburger Tor"
Our office has a strong sense of community; we get together regularly for brunches, cocktail nights, and group activities
Contribute to a global mission - with offices on 3 continents, in Berlin, London, Dublin, Amsterdam, Sofia, São Paulo, and Boulder - you can be a part of a team that contributes to the success of hundreds of thousands of businesses worldwide
Our team comes from over 30 different countries, creating a fun, international environment