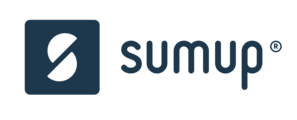 Description
SumUpers are inspired by a dream: payments must be so easy, intuitive and cheap that transaction happens and people don't even realize it. Our intuitive, inclusive and innovative payment solutions are the first step towards this world. We are proud of our amazing and challenging working environment.
Excited about building striking payments to empower the world? Join the team!
Our SumUp office in São Paulo is now hiring for the position of Tax Coordinator!
The Job
As our Tax Coordinator you will be responsible for the timely tax calculation and review, fiscal reporting and to follow up the changes in the laws that may impact our business.
You will also be responsible to support our ERP implementation, which will require that you have strong knowledge about indirect and withholding taxes as well as ancillary obligations.
Requirements
You will fit perfectly in our team if you:
Are graduated in Accounting, Business or Law;
Have 5+ years of previous related experience (previous experience in a Big4 company is a plus);
Have a strong knowledge of PIS, Cofins (non-cumulative regime) and ICMS calculation;
Have knowledge of IRPJ and CSLL (Lucro Real) calculation;
Have knowledge of ancillary obligations (ECF, ECD, EFC-Cont, DIRF and DCTF);
Are well organized and can deal with multiple deadlines;
Are critical and pay extremely attention to the details;
Are hands-on: not afraid to get your hands dirty and work closely with other areas to improve processes and keep up the routines;
Are proficient in English - you'll be part of a truly global organization;
Get excited with the entrepreneurial, fast-paced, high-responsibility atmosphere of a growing Fintech;
Demonstrate a strong work ethic, including an absolute aversion to "shortcuts".
Benefits
Empowerment to do great things and the opportunity to leave your mark in a high-growth organization;
An amazing team and work environment, that works with passion and purpose to achieve incredible results;
Unique opportunity to have real time feedback from the market and have an amazing work-environment and an awesome team that works with passion, purpose and high-output;
Flexible times, results matter more than the time you arrive or leave the office;
Additional health insurance.
Why work for SumUp?
We do things differently. We build our own payment solution end-to-end so that we can always offer the best value & service. We know how vital payment is to small business, so we use our technology to solve their problems. We believe in open and transparent communication, not strict rules and hierarchies. If you're looking for the chance to innovate, and disrupt the payment industry – join us.


We are a team of hardworking, talented people with one goal: to build a better way to get paid. We've got some huge challenges ahead of us, and we need smart, creative people to help us tackle them. If you think you've got what it takes - join us.
SumUp is an Equal Employment Opportunity employer that proudly pursues and hires a diverse workforce. SumUp does not make hiring or employment decisions on the basis of race, color, religion or religious belief, ethnic or national origin, nationality, sex, gender, gender identity, sexual orientation, disability, age or any other basis protected by applicable laws or prohibited by Company policy. SumUp also strives for a healthy and safe workplace and strictly prohibits harassment of any kind.