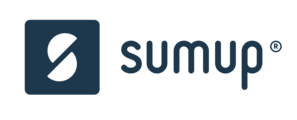 Compensation & Benefits Senior Manager
Description
At SumUp, we are driven to empower small businesses across the globe by de-hassling their lives and helping them to succeed. Our vision as a global FinTech company is to build the first-ever global card acceptance brand, and we are well on our way as small businesses in over 31 countries around the world rely on SumUp to get paid. To get there, we are putting together an awesome team that is committed to one another and to our merchants. You could be our missing link! Help us bring card acceptance to the masses!
Our boldness, startup mindset, empathy and love for product foster a creative environment for our employees. We value an entrepreneurial spirit and seek to build lasting relationships among our employees. We know that a diverse and inclusive workforce keeps us competitive and provides opportunities for all. We believe that together we can help small businesses grow.
As part of the global People team, you will help us build one of the best companies to work for in the world. Our mission starts with Talent Acquisition, as we aim to attract the right talent and ensure candidates have an amazing experience while selecting SumUp as their next employer. When candidates become SumUpers, our Employee Experience team makes sure they have an engaging work environment where they feel comfortable to experiment and innovate. Alongside our Learning & Development team, they guide SumUpers through their learning journeys, allowing them to unlock their full potential.
As SumUp surpasses 1000 employees across the world, we are now looking for someone to launch our global Compensation & Benefits area. We wish to have our global Rewards strategy in place to continue growing in a sustainable way, positioning ourselves as a global employer of choice.
WHAT YOU'LL BE DOING IN THIS POSITION
- You'll engage with SumUp's core circle and the People leadership to advise in complex Compensation & Benefits matters, raising awareness and leading necessary transformation processes across the whole organization
- You'll design SumUp's compensation and benefits strategy for all areas across the world, implementing salary structures and homogenizing benefits when possible
- You'll implement global rewards programs and best practices, defining SumUp's global rewards policies
- You'll select and participate in global Compensation & Benefits surveys to analyze the company's competitive market position for each country
- You'll lead the process of job matching to external surveys using market data and internal evaluations. You'll support the company in the change management process towards clear, global, salary structures
Requirements
Your Profile
- You have extensive experience working as a Compensation and Benefits Manager, preferably in regional or global roles
- You have bachelor's degree in Business Administration, Accounting, Human Resources or other relevant areas
- You are not intimidated by a fast-changing environment: you bring order to chaos, define clear priorities and deliver results
- You have led change processes before, are resilient and have exceptional stakeholder management skills
- You are very well structured and have an analytical mindset. You agree that without data, you're just another person with an opinion
- You are fluent in English - you'll be part of a truly global company!
- Experience as a people manager is preferred
Benefits
- Flat hierarchies and the opportunity to have an impact, irrespective of your job description
- Our team comes from 40 different countries building a fun, international environment
- We have a strong sense of community: we get together for German classes, Yoga, Breakfasts and Happy Hours
SumUp is an Equal Employment Opportunity employer that proudly pursues and hires a diverse workforce. SumUp does not make hiring or employment decisions on the basis of race, color, religion or religious belief, ethnic or national origin, nationality, sex, gender, gender identity, sexual orientation, disability, age or any other basis protected by applicable laws or prohibited by Company policy. SumUp also strives for a healthy and safe workplace and strictly prohibits harassment of any kind.