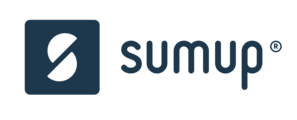 Description
SumUpers are inspired by a dream: payments must be so easy, intuitive and cheap that transaction happens and people don't even realize it. Our intuitive, inclusive and innovative payment solutions are the first step towards this world. We are proud of our amazing and challenging working environment.
Excited about building striking payments to empower the world? Join the team!
Our SumUp office in São Paulo is now hiring for the position of Payments Intern!

As our Payments Intern, you'll play a decisive role in improving, maintaining and fixing core engines of our Payments service.
Are you up for the challenge? If so, here is a flavor of what is awaiting for you:

Close interactions internally with our global IT and BI teams and externally with acquirers and banks to deeply understand the payments flow and be able to track every single penny of the business
Data crunching will be a great part of your day. You'll go from build transaction and payments macro controls, up to digging into an specific transaction installment to debug a mismatch
Build the consolidated views that will enable the directors and accountants to easily examine the money flow
Optimize payments flows: Merchants payments, multibank payments flow, rejected payments reprocessing
Requirements
You will fit perfectly to our team if:
You speak both Portuguese and English - you´ll be part of a truly global organization!
Your excel and analytical capabilities are developed (SQL is a plus). Being comfortable with vast amount of data, creating advanced spreadsheets and coming up with conclusions/recommendations are a fundamental part of this role;
You are a problem-solver and also pragmatic. Within Payments, we face multiple challenges everyday; a consistent and down to earth approach is vital for your success in this role;
You are coursing 4th or 5th year of Engineering, Accounting, Business Administration, Math or related graduation course;
You are a fast-learner and self-starter. You´ll be working at a startup: be prepared to run things outside of your scope and do not expect us to have all answers you need;
You have availability to work 30 hours per week and to start immediately.
Benefits
Why SumUp:
Empowerment to do great things and the opportunity to leave your mark in a high-growth organization;
An amazing team and work environment, that works with passion and purpose to achieve incredible results;
Flexible times, results matter more than the time you arrive or leave the office;
Additional health insurance.