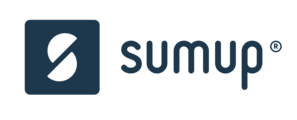 Description
SumUpers are inspired by a dream: payments must be so easy, intuitive and cheap that transaction happens and people don't even realize it. Our intuitive, inclusive and innovative payment solutions are the first step towards this world. We are proud of our amazing and challenging working environment.
Excited about building striking payments to empower the world? Join the team!


Our SumUp office in São Paulo is now hiring for the position of Online Marketing Analyst!
As an Online Marketing Analyst you are going to help SumUp to reach the maximum number of Merchants at the lowest possible cost. You'll be empowered to always be at the edge of the market and accomplish what no one has achieved in the industry by deep understanding all Online Marketing channels we work and bringing new channels/ways of acquiring customers. Like we did at this case: https://www.facebook.com/business/success/sumup-br...
While in this role, your main responsibilities will be:
Thinking the strategy, setting up and analyzing the performance of our Online Marketing Campaigns end-to-end. Including decisions of ad creatives, audience segmentation, funnel improvements, budget and bid at the O.M. auctions;
Start new channels to acquire customers, including activities of researching, understanding and run the channel from the ground;
Helping at the decisions and improvements of all SumUp online channels performance, being part of the channels Affiliates, Facebook Ads, Google Adwords, etc;
Dealing with a multicultural and multi-functional team in order to always improve the website and purchase path performance; besides deep understanding of SumUp unit economics. Including developers, financial and BI specialists of Brazil and Europe;
Requirements
You will fit perfectly to our team if:
You are fluent in Portuguese and have advanced English - you'll be part of a truly global organisation!
You are comfortable with vast amount of data, creating advanced spreadsheets and coming up with conclusions/recommendations are a fundamental part of this role. Excel and analytical capabilities are pivotal;
You have experience in Online Marketing Tools (Facebook ads; Adwords; Google Analytics; etc) - SEO and CRO are a big plus;
You are a bold and pragmatic problem-solver. Within SumUp, we face multiple challenges everyday; a consistent and pragmatic approach is vital for your success in this role, even so an innovative solution will be necessary constantly in opening new channels;
You are a fast-learner and self-starter. You'll be working at a startup: be prepared to run things outside of your scope and do not expect us to have all answers you need, but surely we are here to support you;
Benefits
Why SumUp:
Empowerment to do great things and the opportunity to leave your mark in a high-growth organization;
An amazing team and work environment, that works with passion and purpose to achieve incredible results;
Unique opportunity to innovate and discover big opportunities in a true StartUp spirit;
Flexible times, results matter more than the time you arrive or leave the office;
Additional health insurance.